---
Navigating the most challenging of bladder cancer cases
This course explores optimal treatment plans for patients with the disease.
---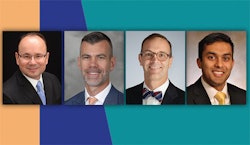 The most challenging cases of bladder cancer require a wide range of resources, guidelines and approaches for detecting, treating and managing the disease. These lessons will be the focus of Monday's instructional course, "Difficult Cases in High-Risk Bladder Cancer: An Evidence-Based Approach."
The course will evaluate the details from six cases while providing attendees with the most recent literature, guidelines and the opportunity to create a treatment plan. According to course leader Michael S. Cookson, MD, MMHC, FACS, professor and chair at the University of Oklahoma Health Sciences Center in Oklahoma City, the course will then present the actual patient outcome and give panelists time for follow-up questions and discussion.
"The six cases we present highlight the complex decision making involved in the management of bladder cancer and in the development of optimal treatment plans for patients with the disease," Dr. Cookson said. "The cases represent various disease states (localized, invasive and advanced bladder cancer), which can be managed in a variety of ways."
Among the subjects to be covered during the course is the application of clinical guidelines and level 1 evidence in the treatment of high-risk bladder cancer. Each case incorporates the most up to date evidenced-based guidelines and interweaves high-level evidence from published trials and studies to support the management decisions made in each case, according to panelist Sanjay Patel, MD, FACS, associate professor at the University of Oklahoma Health Sciences Center. 
"The ability to incorporate guidelines into these real-world cases has been one of the most popular features of this course over the years," Dr. Patel said.
Being able to extrapolate information from practice guidelines is key to dealing with unique situations not covered by the guidelines, Dr. Cookson said. Although each case is backed by high-quality, published evidence and evidence-based clinical guidelines, each case presented has scenarios where there is general lack of consensus on what is considered the best treatment. 
"These scenarios are what makes the management of bladder cancer challenging. Factoring in various aspects of the cases, such as tumor characteristics, patient characteristics and the use of cutting-edge tests and technologies is required to determine the best treatment course for the patients," Dr. Cookson said.
Finally, the course will discuss current literature for treating and managing challenging cases of high-risk bladder cancer. According to Dr. Patel, the management of high-risk bladder cancer is quite broad and can be widely categorized as noninvasive treated with endoscopic resection and intravesical therapy and invasive treated with multimodal therapy involving various combinations of chemotherapy, surgery and radiation therapy. 
"The most cutting-edge literature for noninvasive bladder cancer has centered on novel detection of bladder cancer and novel intravesical therapies for BCG unresponsive bladder cancer," Dr. Patel said. "For invasive bladder cancer, the latest literature has had an emphasis on using novel genetic/molecular testing (precision-based medicine) to determine optimal treatment modalities (chemotherapy, radiation therapy and surgery) for patients with invasive disease."
Visit AUA2021 Daily News Online for more articles.