---
New approaches to metastatic hormone-sensitive prostate cancer, castration-resistant prostate cancer
It is imperative for all clinicians to keep current in this rapidly changing field.
---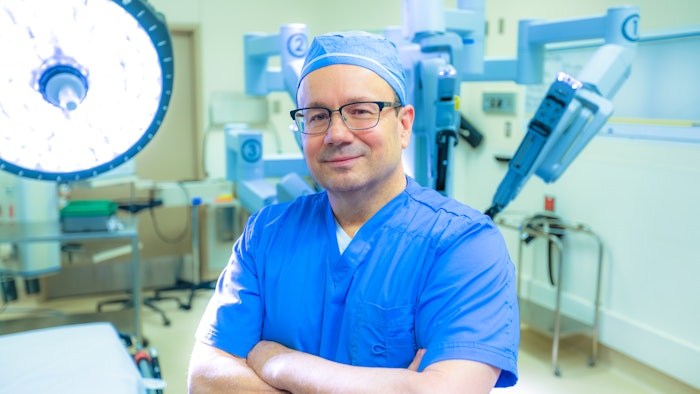 New trials and new treatment approvals are changing the ways clinicians approach the androgen axis for the treatment of metastatic hormone-sensitive prostate cancer and nonmetastatic castration-resistant prostate cancer (CRPC). The changes have been so dramatic that the AUA has updated its guidelines, which had been amended as recently as 2018.
"The management of men with advanced and castration-resistant prostate cancer is an ever-changing landscape," said Michael S. Cookson, MD, MMHC, professor and chair of urology at the University of Oklahoma College of Medicine and chief of urology at the Stephenson Cancer Center in Oklahoma City. "The last decade has seen an explosion in both the evaluation and the management of men within these disease states."
Recent years have also seen a dramatic increase in the number of patients with advanced prostate cancers, he continued. Advanced prostate cancer can easily account for 25% and more of the practice for urologists and advanced practice providers. The increase in patients, combined with increasing treatment options, makes it imperative for all clinicians to keep current in this rapidly changing field.
Dr. Cookson will direct a course exploring the practical and clinical implications of the "Updated 2020 AUA Guidelines on Metastatic Hormone Sensitive (HSPC) and Castration-Resistant Prostate Cancer (CRPC)" on Sunday. The faculty for the course are David F. Jarrard, MD, professor and John P. Livesey chair in urology at the University of Wisconsin in Madison; William Thomas Lowrance, MD, MPH, MBA, chair of the AUA Advanced Practice Guidelines and a urologist in Easley, South Carolina; and Adam S. Kibel, MD, Elliott Carr Cutler professor of surgery and chief of urology at Harvard Medical School and Brigham Health in Boston. They will highlight new therapeutic options that have been incorporated into evidence-based guidelines, the growing role of genetic testing, new developments and future research needs.
Attendees can expect a thorough, clinically focused review of new data and novel antiandrogen treatments for men with nonmetastatic CRPC, Dr. Cookson said. Genetic testing is moving from an interesting option to a clinically useful tool for many men with metastatic and CRPC.
"This course will include the role of genetic counseling in germline testing and the precision-based and image-guided therapeutics linked to the findings based on the latest clinical trial data," he said.
Advances in evaluation and treatment are not restricted to a few patients or cancer types and states. For patients with newly diagnosed prostate cancer with low-volume metastases, evidence now suggests that radiation therapy to the primary tumor can improve survival when combined with standard of care systemic therapy.
That standard of care has also evolved. Androgen deprivation therapy combined with docetaxel chemotherapy or a novel androgen axis therapy has become the starting point for many men.
For men with CRPC, prior treatment, location and burden of disease and degree of symptoms have emerged as important factors in management decisions going forward. Course instructors will highlight some of the nuances of second- and third-line therapy.
"The course will include treatments for men with newly diagnosed metastatic prostate cancer as well as those with castration-sensitive disease," Dr. Cookson said. "We will cover the use of precision-based treatments, including PARP inhibitors and the germline and somatic testing that is imperative in preparation for treatment. There are novel therapeutics, theragnostics, linked to PET imaging. This is the most up-to-date information for the practicing clinician."
Visit AUA2021 Daily News Online for more articles.