---
Update on amended AUA/Society of Urologic Oncology joint guideline for NMIBC
Updated guideline offers new diagnostic choices and treatment options.
---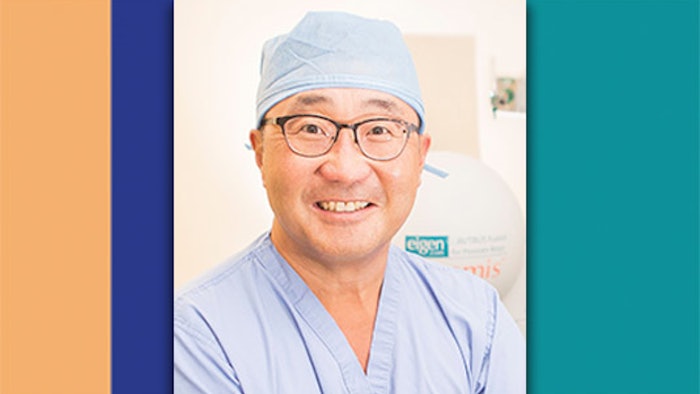 The guideline on non-muscle invasive bladder cancer (NMIBC) from the AUA and the Society of Urologic Oncology, which was published in 2016, was amended and updated in 2020. The newest version includes new treatment options and proven strategies when Bacillus Calmette-Guérin  (BCG) is scarce.
"These new guidelines are all about individualizing treatment based on careful, ongoing evaluation of the risk of disease and the therapeutic options, plus knowing the new options as well as clinical trials that are available," said Sam S. Chang, MD, FACS, MBA, vice chair of urologic surgery and chief surgical officer at the Vanderbilt Ingram Cancer Center in Nashville. "We will be going over the guidelines with a focus on new diagnostic choices, treatment options for difficult-to-treat cases and approaches to consider when BCG is in short supply."
Dr. Chang is course director for Saturday's session "Guidelines and Beyond: Case-Based Approach to Non-Muscle Invasive Bladder Cancer." He is an author on the revised guideline that was led by Dr. James McKiernan, MD, professor of urology and chair of urology at New York-Presbyterian/Columbia in New York City. Although NMIBC has a favorable overall survival rate of 70% to 85% in high-grade cancers, the risk of progression in high-grade lesions is nearly three times that of low-grade lesions, 17% versus 6%. The ability to predict recurrence and risk of progression based on patient-specific disease characteristics holds great prognostic significance, Dr. Chang noted.
One of the advantages of this session's case-based format is the opportunity to interact and engage with faculty who are eager to share their clinical expertise, he added. Course faculty includes:
James Michael McKiernan, MD, professor of urology and chair of urology at New York-Presbyterian/Columbia in New York City
Christopher Anderson, MD, assistant professor of urology at Columbia University Medical Center in New York City
Chad R. Ritch, MD, MBA, associate professor of urology at the University of Miami, Miller School of Medicine
Kristen R. Scarpato, MD, MPH, associate professor of urology at Vanderbilt University Medical Center in Nashville
The 2020 update is based on important new literature that has been published since the original guideline was issued in 2016. Urologists may be less familiar with the 2020 guideline update than expected because of the intense focus on COVID-19 last year. Although clinicians may have been distracted in 2020, NMIBC continues to represent about 80% of the estimated 74,000 new bladder cancers diagnosed each year in the United States.
Tobacco smoking is the most significant and most common risk factor for the disease. Even though stopping tobacco use can somewhat reduce the risk of carcinogenesis and NMIBC, former smokers remain at higher risk than individuals who have never smoked.
BCG remains a key treatment option for many NMIBC patients, but the global shortages of BCG led the AUA to recommend several alternative management strategies that should supersede guideline recommendations. Among other changes, BCG should not be used for patients with low-risk disease. Also, if BCG is not available, alternatives such as gemcitabine, epirubicin, docetaxel, valrubicin, mitomycin or sequential therapies may be considered with an induction and possible maintenance regimen.
"Our emphasis on interaction with audience members and discussion of diagnostic and treatment options and more strategies that can be considered in difficult cases will be some of the most useful elements of the course," Dr. Chang said.
Visit AUA2021 Daily News Online for more articles.