---
Dedicated learning for advanced practice providers
Whether a novice or seasoned clinician, this two-day session is packed with practical clinical topics.
---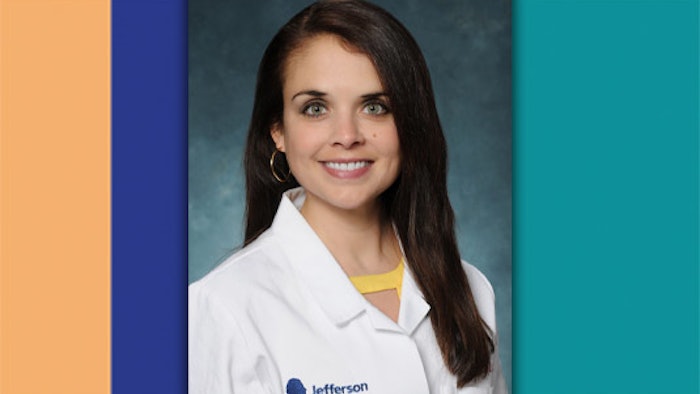 From the routine to the hottest topics, this weekend's session "Urologic Care for the Advanced Practice Provider" will provide two full days of programming.
Anne E. Calvaresi, DNP, CRNP, RNFA, director of clinical operations and a urology nurse practitioner at Sidney Kimmel Cancer Center in Philadelphia, serves as the session's co-director. She said the two-day course is designed to educate the novice and seasoned urological PA/APN, allied health professional and nurse.
"There are a lot of routine topics on the program and many timely topics," Calvaresi said. "It will be helpful from a clinical standpoint because it provides learning about things you don't necessarily see day to day."
Timely topics include "Advanced Prostate Cancer Management," "Evaluation and Management of Small Renal Masses" and the first time session, "Tobacco/THC/Vaping Impact on Urologic Disease."
"Vaping is still so new, and we didn't really know what the effects would be, so this will be a great new session," Calvaresi said.
Jim Kovarik, MS, PA-C, a physician assistant and Urology Department APP coordinator at The University of Kansas Health System in Kansas City, Kansas, joins Calvaresi as co-director. Both Calvaresi and Kovarik are members of AUA's APP Education Committee.
In addition to vaping and prostate cancer, programming will feature a wide array of topics, including oncology, surgery (surgical assist, postoperative management, complications), voiding dysfunction/infections/inflammation, men's health (including nonsurgical nephrolithiasis management and post-cystectomy complication management), practice management, urodynamics, infertility/sexual medicine and urolithiasis.
The always-popular and conversation-stimulating APP utilization and scope of practice panel returns for the 2021 meeting.
According to Kovarik, both days will include a number of concise podium presentations by peers. 
"Everyone should check these out. You may find it is not as intimidating as you think, and you may find that you have a case you want to present in the future," Kovarik said. "I recommend taking a glance at AUA guidelines as a refresher before the meeting. You may want to think about any cases or clinical scenarios for which our faculty might be able to shed some light."
The two days also will include nonclinical topics, such as the AUA Census Review and presentation of the APP of the Year Award.
This free, educational program is available to paid AUA2021 Annual Meeting registrants. It will be available via live stream and on-demand.
Visit AUA2021 Daily News Online for more articles.