---
AUA updates guidelines for treating advanced prostate cancer
New therapies and imaging modalities continue to evolve.
---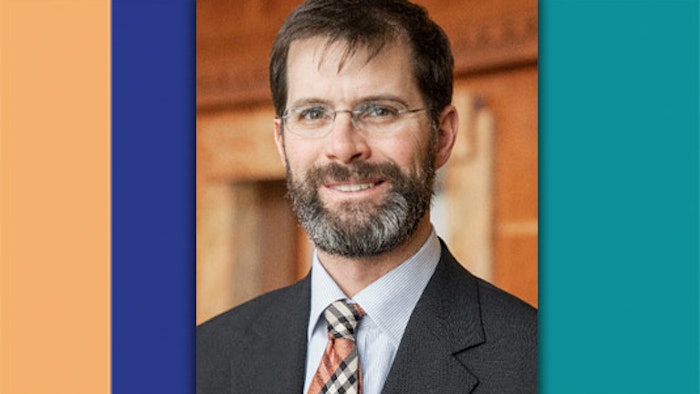 As the second leading cause of cancer deaths for men in the U.S., it is estimated that prostate cancer will claim more than 34,000 lives this year. Fortunately, advanced prostate cancer treatments, specifically new therapies and imaging modalities, continue to evolve rapidly, aiding clinicians' ability to treat patients with advanced disease.
The latest recommended treatment options are AUA's new Advanced Prostate Cancer Guidelines, published in The Journal of Urology® in January 2021. Friday's session, "AUA Guidelines: Advanced Prostate Cancer," will provide an overview of Parts I and II of the two-part guideline series dedicated to advanced prostate cancer treatment. The session will serve as a preview for Sunday morning's session "AUA Guidelines on Advanced/Metastatic/Castration-Resistant Prostate Cancer."
Updating the evidence-based guidelines was a collaboration of the AUA, the American Society for Radiation Oncology and the Society of Urologic Oncology. "We were fortunate to have an outstanding panel that included urologic oncologists, medical oncologists, radiation oncologists, patient advocates, statisticians and our excellent AUA support staff," said Will Lowrance, MD, MPH, MBA, the session's presenter. Dr. Lowrance is a urologic oncologist with Bon Secours Mercy Health in Greenville, South Carolina.
In Friday's session, Dr. Lowrance will summarize the four advanced prostate cancer disease states and the recommended diagnostic and treatment options for patients with advanced prostate cancer, including those with biochemical recurrence without metastatic disease after exhaustion of local treatment options as well as those with metastatic hormone-sensitive prostate cancer.
"Our previous guideline focused mainly on castrate-resistant prostate cancer (CRPC) only. This new guideline is far more encompassing and will assist clinicians in diagnosing and treating men with biochemical recurrence after exhausting local therapies all the way through the CRPC disease state," Dr. Lowrance said.
Dr. Lowrance will also explore emerging areas, including recent U.S. Food and Drug Administration approvals since the initial publication of the guidelines of novel radioactive diagnostic agents for positron emission tomography (PET) imaging, including Ga 68 PMSA-11 and Pylarify (piflufolastat F 18). These new PET imaging drugs target prostate-specific membrane antigen (PSMA) positive lesions to aid clinicians in assessing prostate cancer in patients with suspected metastasis.
Overall, advanced prostate cancer encompasses a wide range of patients and their specific disease states. The American Cancer Society predicts 248,530 new cases of prostate cancer to be diagnosed in 2021. This session aims to improve the level of care provided to patients.
"This guideline can be a valuable tool for us all to use and help ensure we are providing up-to-date, evidence-based care for these patients," Dr. Lowrance said. "We feel it is a useful, quick reference to aid clinicians and patients in their difficult advanced prostate cancer treatment decisions." 
Visit AUA2021 Daily News Online for more articles.