---
Final results for sublingual UTI vaccine to be announced
These vaccines offer the potential for longer lasting prevention.
---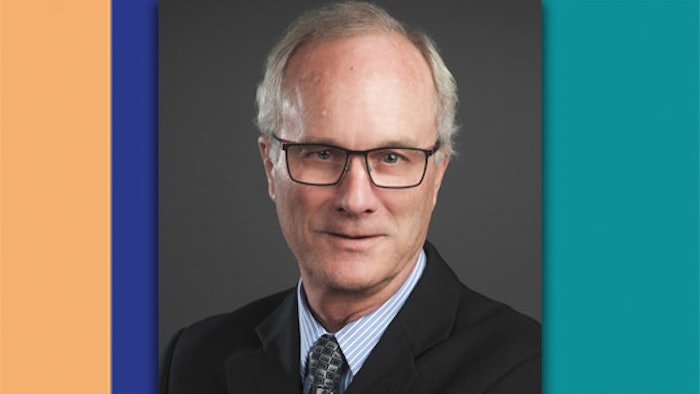 The final results of a pivotal phase 3 trial of a polybacterial vaccine candidate for recurrent urinary tract infections (UTIs) in women will be revealed during the Late Breaking Abstracts session "A Novel Sublingual Vaccine Will Dramatically Alter the Clinical Management of Recurrent Urinary Tract Infections in Women" on Sunday. Uromune, developed and manufactured by Immunotek, has shown UTI-free rates of 33% to 78% at one year in early phase uncontrolled studies.
"The results being presented at this session will represent the future of UTI management, not only in women with recurrent UTIs but for other urological infectious diseases," said one of the principal investigators, J. Curtis Nickel, MD, FRCSC, professor of urology at Queen's University and Tier 1 Canada research chair in urologic pain and inflammation at Kingston Health Sciences Centre in Canada. "This could be a game changer for urologists and their patients who suffer from UTIs."
Uromune is a sublingual spray, used by patients once daily for three months.
Other oral and vaginal vaccines have been developed, Dr. Nickel noted, but trial results have not supported guideline recommendations to consider their use or product marketing approval in North America.
Recurrent UTIs are a significant unmet need, Dr. Nickel said. Half of women will suffer from a UTI at some point during their lives, and up to 40% of these women will have recurrent UTIs with three or more infections per year. The annual incidence rate of UTI in women is 11% with a 3% incidence of recurrent UTIs. Simple, uncomplicated UTIs are the single most common infection in women and the most common infection in urology.
"These UTIs are the easiest to understand, diagnose and treat," Dr. Nickel continued. "They represent the best population for a first randomized, placebo-controlled assessment of this vaccine. It has been evaluated in a number of small, uncontrolled, unrandomized studies in Europe for other UTI disease. It appears to be effective in males, the elderly and even in children, but confirmation in those clinical situations will have to await further definitive placebo-controlled trials."
Antibiotics remain the only evidence-based and guideline-recommended treatment for recurrent UTIs, he added. Treatment may be given for each infection or as a continuous prophylaxis. Either way, treatment is costly and causes major morbidities for individual in both long- and short-term use. Widespread use of antibiotics for UTIs also contributes to the overall use of these agents and the rising specter of antibiotic resistance.
Long-term results of antibiotic treatment for women with recurrent UTIs are generally poor, Dr. Nickel said. Infection can recur after antibiotic treatment stops. Vaccines offer the potential for longer lasting prevention as well as a significant decline in the overall use of antibiotics.
If phase 3 replicates earlier trial results, the data will likely be submitted for regulators in Canada, the United States and other jurisdictions for expedited review, he said. The hope is that there will be quick approval and product roll-out.
"This vaccine will be a major game changer in how we manage UTIs in the very near future," Dr. Nickel said. 
Visit AUA2021 Daily News Online for more articles.