---
Advances in managing male genital tumors
Don't miss this Summer School on-demand content, available at your convenience.
---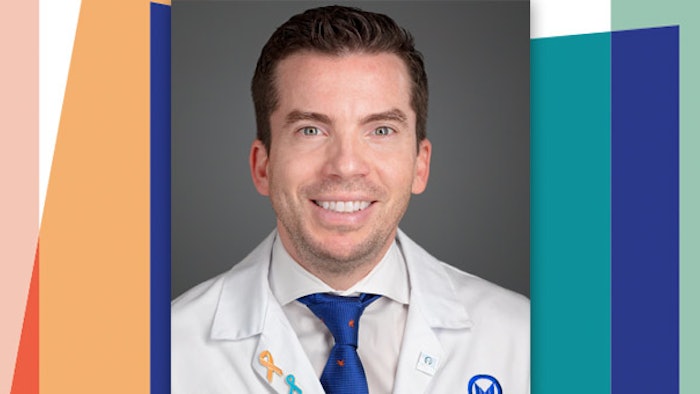 Penile cancer is rare. However, certain factors can increase a man's risk, including the absence of childhood circumcision, phimosis, chronic inflammation, poor penile hygiene, smoking, immunosuppression and infection with human papillomavirus (HPV).
Chemotherapy is still considered the mainstay for treating advanced penile cancer. Because of its toxic effects, poor response and nondurable outcome, thought leaders from around the globe are sharing best practices and recommendations during the AUA2021 on-demand session, "Updates in the Management of Penile Cancer: A Case-Based Approach." The panel discussion led by Philippe E. Spiess, MD, MS, FRCS(C), FACS, was part of the AUA Summer School Series and evaluates important clinical considerations, the latest scientific literature and effective multimodal treatment approaches. Dr. Spiess is assistant chief of surgical services at Moffitt Cancer Center in Tampa.
"Annual updates on evidence-based guidelines from the National Comprehensive Cancer Network (NCCN) and European Association of Urology (EAU), for example, offer disease management guidance from early to advanced stage disease," Dr. Spiess said. "This includes changes in staging based on pathology, chemotherapy and determining which patients are right for specific treatments based on staging."
Recent NCCN and EAU updates have placed more focus on the local extent of the penile tumor. These updates are driving today's treatment strategies, Dr. Spiess said. Advances in the understanding of male genital tumors (penile, scrotal and urethral), minimally invasive surgical approaches to the inguinal lymph nodes and multidisciplinary care to locally advanced disease are key considerations in patient care.
Other considerations are patterns of recurrence following inguinal lymph node dissection and the importance of optimizing surveillance strategies, Dr. Spiess said. Recent evidence suggests that patients diagnosed with penile squamous cell carcinoma have the greatest curative potential when inguinal lymphadenectomy is performed early. Most recurrences will occur within the first two to three years post-resection, but patients often need to be followed for more than five years to ensure that risk of recurrence is negligible.
"Minimally invasive surgery can be a very suitable treatment for early inguinal nodal disease, particularly with robotics, but in the setting of bulky or higher volume disease, a meticulous and complete quality surgery using an open approach by an experienced surgeon cannot be overemphasized to ensure patients have the best outcomes," Dr. Spiess said. "You best get it right the first time around."
Multimodal therapies continue to make a difference in some cases, according to Dr. Spiess. For example, early and emerging data show that, in a subset of patients with likely unresectable disease, radiation to shrink the tumor before surgery may have clinical merit, most notably in HPV-positive penile cancer compared to HPV-negative tumors. Prior work by Dr. Speiss' group has shown increasing radiosensitivity of the HPV-positive tumors reflecting what is seen in head and neck oncology for squamous cell carcinomas.
Finally, the on-demand session discusses the importance of identifying the clinical and pathologic features that favor the use of adjuvant therapy following surgical management of penile cancer. Citing a National Cancer Institute study, Dr. Spiess said the role of adjuvant therapy in treating penile cancer is limited, particularly if it is diagnosed with adverse pathological features such as extranodal extension.
"In such cases, there is a higher risk of progression, and clinicians should look at chemotherapy, radiotherapy, clinical trials and novel therapies," he said.
Although penile cancer is rare, Dr. Spiess underscored the profound impact that localized and advanced penile cancer treatment has on a patient's quality of life, both physically and psychosexually. 
Visit AUA2021 Daily News Online for more articles.