---
24 Hours to stone management
Underlying metabolic abnormalities predispose patients to form kidney stones.
---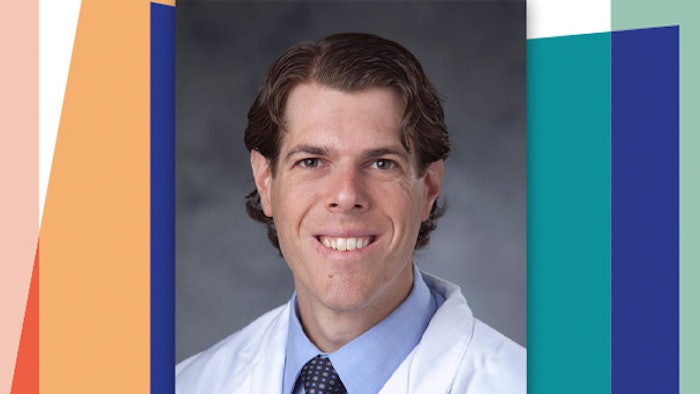 Never underestimate the power of the simple things. A test as simple as a 24-hour urine collection could be the key to helping patients manage or even prevent kidney stones.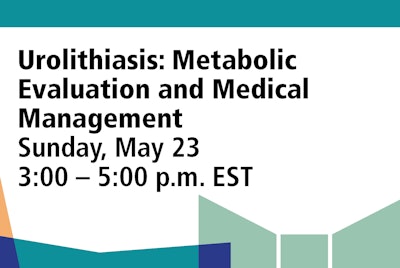 Sunday's session, "Urolithiasis: Metabolic Evaluation and Medical Management," is designed to provide a practical look at the benefits of such a test and educate urologists on the dynamics of proper interpretation. Michael Lipkin, MD, associate professor of urology at Duke University in Durham, North Carolina, will lead the session to explain the importance of the 24-hour urine collection and to identify underlying metabolic abnormalities that predispose patients to forming kidney stones.
"A 24-hour urine collection is exactly what it sounds like—a patient collects all the urine they make over a 24-hour period. The urine is then analyzed by the lab for different constituents in the urine that may predispose the patient for stones," Dr. Lipkin said. "For instance, it can determine the amount of calcium, oxalate and acidity in the urine. The intent is for patients to do the collection while maintaining their normal routine. It is also an effective interval marker to see if changes made for prevention are truly having the impact on risk prior to just waiting for another stone to form."
According to Dr. Lipkin, dietary management guidelines suggest urologists work with patients to improve their diet based on the clinician's interpretation of the 24-hour urine test. The most obvious, he said, is to encourage hydration, with a urine output goal of greater than two liters. If a urologist identifies an abnormality, such as low urine citrate, he or she should talk with the patient to determine whether diet or medication is most appropriate. In having that conversation, Dr. Lipkin urges urologists to also consider the patient's stone history, history of intervention and comorbidities that may complicate stone intervention.
Similarly, appropriate drug management may be critical to preventing kidney stones based on the 24-hour urine collections results. Pharmaceutical treatments gleaned from 24-hour urine can include alkalinizing agents (potassium citrate primarily) for low urine citrate or acidic urine. Thiazide diuretics (hydrochlorathiazide, inadpamide, chlorthalidone) are used to address elevated urinary calcium. Allopurinol can be used for elevated urinary uric acid. Medication should be used in patients who have significant stone history, those who have had multiple procedures or for those who have failed at dietary attempts to remedy the problem.
"I think this is an unmet need for our patients. Many patients who would benefit from 24-hour urine collection never undergo testing," Dr. Lipkin said. "It can be intimidating to interpret 24-hour urines at first. However, taking a systematic approach is relatively straightforward for the majority of cases. Our course tries to present such an approach and shares practical tips for practicing urologists."
Visit AUA2021 Daily News Online for more articles.