---
Genomic testing critical for prostate cancer detection and treatment
Multiple genomic tests can aid in treatment decisions.
---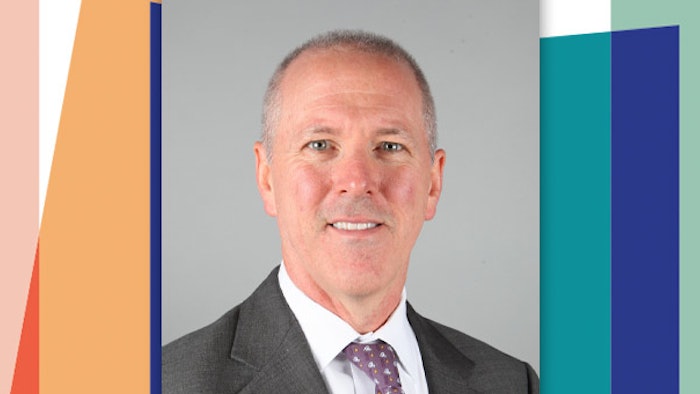 Mounting evidence suggests genomic tests are useful through all stages of prostate cancer treatment. Sunday's session, "Incorporating Genomic Testing for Prostate Cancer into Your Practice," will focus on identifying a patient's unique clinical characteristics, assessing prognostic endpoints and reviewing AUA and National Comprehensive Cancer Network guidelines for genomic testing for prostate cancer.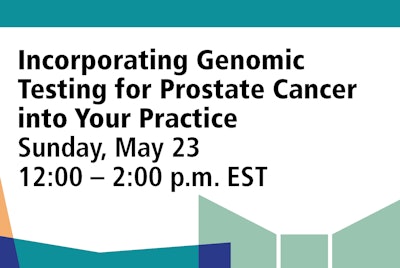 According to Joseph R. Wagner, MD, director of robotic surgery at Hartford Healthcare and chairman of the Department of Urology at Hartford Hospital in Connecticut, multiple genomic tests for men with localized prostate cancer can aid in making different treatment decisions (active surveillance, surgery, radiation, etc.) or impact the frequency of monitoring.
"Genomic testing can dramatically influence the treatment of prostate cancer. A patient might migrate away from a prostate biopsy to continued monitoring of his PSA and be spared the diagnosis of a clinically insignificant prostate cancer. He may choose active surveillance over definitive therapy based on the result of genomic testing," Dr. Wagner said. "His genomic test may aid his radiation oncologist concerning the need for concurrent androgen deprivation therapy with his radiation. Genomic testing can help a patient decide whether to pursue adjuvant or early salvage treatment. Clearly, the influence of genomic testing is significant."
The availability and marketing of genomic testing has outpaced a deliberate, evidence-based medicine approach to using these tests. Multiple seminal validation studies used in the approval of genomic tests not only underscore their importance in prostate cancer detection and treatment decision making, they can aid in determining the presence of germline/inheritable mutations. Although not all patients require such tests, they can be useful depending on the clinical circumstances, according to Dr. Wagner.
In determining which patients to test, the first step for doctors should be to familiarize themselves with National Comprehensive Cancer Network guidelines and the genomic tests that are available, according to Dr. Wagner. All the tests have different clinical endpoints and utilities; therefore, it is important to understand the characteristics of each to determine which patients are appropriate for genomic testing. It is with this kind of understanding that the doctor and patient can participate in shared decision making.
"Personally, I prefer to explain the nuances of the various tests and help the patient decide which is best for him. For instance, if a patient is deciding between active surveillance and definitive treatment, the clinical outcome of one test compared to another might be more appealing to him as he makes a challenging decision," Dr. Wagner said.
DNA, RNA and proteins are responsible for the current parameters (PSA, Grade Group, etc.) used to determine the clinical significance of prostate cancer. Genomic tests use this information, making them useful at all stages of prostate cancer treatment. The use of such tests is key for helping urologists stay current in a rapidly changing field, he said.
Visit AUA2021 Daily News Online for more articles.