---
Hybrid event model extends reach, visibility of AUA2021
AUA2021 promises to bring more options, opportunity and content than ever before.
---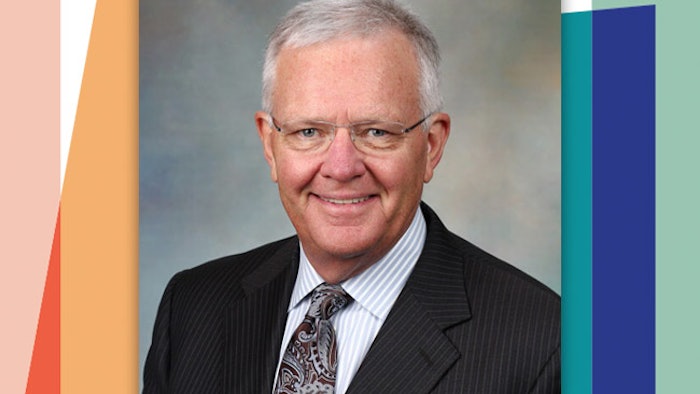 The 2021 AUA Annual Meeting will be like no other. Whether you prefer to attend in-person in Las Vegas or continue learning online, AUA2021 offers the flexibility to choose what works for you with a hybrid event model that combines the best of both worlds.
"This hybrid model allows us to extend our reach and extend our contact point with everyone," said AUA President Scott Swanson, MD, FACS, a consultant in the department of urology at Mayo Clinic and an associate professor of urology at the Mayo Clinic College of Medicine in Scottdale, Arizona. "For example, if international people can't come because of travel restrictions or quarantines, they have the ability to learn something from the scientific programming, to learn something from the speakers."
The same is true for people in the U.S. who either cannot leave home because of family or work obligations or just are not comfortable with traveling right now. AUA2021 will deliver innovative, evidence-based, quality education for urologists and urological health care professionals in a format that best accommodates virtual and in-person learning.
Offering a combination of in-person and online learning formats has many benefits, said Dr. Swanson. In addition to the obvious benefit of being able to provide content worldwide, the new format will also offer flexibility to in-person attendees who may want to sit in on sessions from their hotel rooms but be face-to-face for networking events, choosing to customize their AUA2021 experience. It also will offer on-site attendees who would normally have to choose between conflicting events to opt for both—attending one live and tuning in later to a session offered virtually.
'This format really allows you to tailor your interests more effectively than with only a physical event," Dr. Swanson said. "You're not locked in or limited to doing only one thing if there are two or three things you want to do at 9 a.m. one day."
The virtual reach of the event also will extend scientific learning to professionals who might not otherwise be able to attend the physical events, Dr. Swanson added. "Your whole practice can get exposed to the science of the meeting through the virtual platform as opposed to only the ones who are traveling to the physical event," he said.
For these reasons, Dr. Swanson believes that AUA2021 will reach just as many—if not more—urology professionals than events in previous years.
"Our reach is going to be just as big, if not bigger," he said. "The hybrid meeting is going to expand our contact with our membership even if fewer of them are at the meeting in person."
Dr. Swanson said that although he is excited about AUA's hybrid event model, he also is excited that AUA is able to offer the option of an in-person event, implementing safety protocols and standards.
"I think it's going to be the first major meeting that is in-person," he said. "There has been about a year and a half where all urological meetings have been cancelled or strictly virtual, and I think it speaks to the professionalism and ability of the AUA that we came up with a way to have a physical meeting that's safe for everyone."
Even though Dr. Swanson believes there are many people looking forward to attending an in-person event, the hybrid event model is here to stay.
"I think people are ready to get back to a physical meeting. They're ready to start socializing, and they're ready to start networking," he said. "But I also believe the hybrid model is here to stay, not only as a contingency, but as a permanent and important event element because it allows us to extend our reach and extend the visibility of our speakers and our science."
Visit AUA2021 Daily News Online for more preview articles.