---
The AUA2021 program transformation
AUA isn't letting the pandemic get in the way. We have assembled an innovative, evidence-based, quality program for urologists and urologic health care professionals worldwide.
---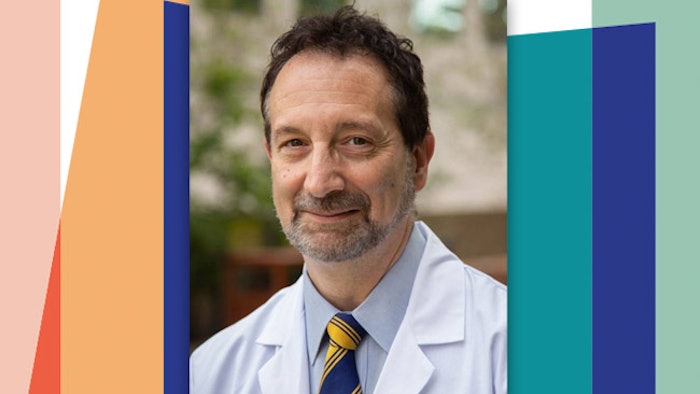 It's a new dawn and a new approach for AUA2021 Las Vegas, as the meeting celebrates a continued push for new, innovative content with a pandemic twist. Victor Nitti, MD, professor of urology and obstetrics and gynecology and chief of Female Pelvic Medicine and Reconstructive Surgery (FPMRS) at Ronald Reagan UCLA Medical Center in Los Angeles, and chair of the AUA Office of Education, is leading education course content instruction for the meeting. According to Dr. Nitti, the AUA annual meeting, now in its 116th year, is taking giant leaps to ensure that virtual and in-person learning sets a new bar for its May Kick-off Weekend, Summer School and in-Person Program.
AUA's vision for AUA2021 is to deliver innovative, evidence-based, quality education for urologists and urologic health care professionals worldwide and in a format that best accommodates virtual and in-person learning. The result, Dr. Nitti said, will allow attendees to make the most of the many opportunities AUA2021 has to offer.
"Attendees will choose between virtual or in-person learning based on budgets, schedules and pandemic comfort level," Dr. Nitti said. "Regardless, there will be content in both formats as we continue to raise the bar on delivering groundbreaking research, new guidelines and the latest advances in urologic medicine."
This year, Dr. Nitti said, AUA is doing things a little differently. Of the meeting's 79 courses, 55 of them will be delivered live at the annual meeting in Las Vegas, and 24 of the courses will be available virtually, with six courses available during the AUA2021 May Kick-off Weekend, followed by two courses released weekly during AUA's Summer School. All in-person courses will follow masking and social distancing guidelines.
Dr. Nitti said virtual course instruction will follow a more traditional format. Many in-person courses will utilize alternative formats to make them highly interactive with flip classrooms, small group breakouts and attendee participation.
"These won't be typical didactic lectures," Dr. Nitti said. "In the future, I believe that meetings will be more of a hybrid. Our goal is to have in-person content be more unique than watching it virtually."
A flip classroom, for example, has been planned for at least one course. It gives participants control over instruction, allowing the audience to select and deliver 100% of the content and discussion.
Among the 55 in-person courses, topics will cover uro-oncology, female pelvic reconstruction, endo-urology, transplant, infertility, practice management, male pelvic reconstruction, imaging and geriatrics. 
"Valuable course instruction is available to everyone, but our goal is that those who invest the time to come to the meeting in person will have a completely different experience and have an opportunity to participate in valuable networking and engage one-on-one with experts and colleagues," Dr. Nitti said. 
Visit AUA2021 Daily News Online for more preview articles.