---
Tomorrow's role for the urologic surgeon
Four urologic cancer professionals will explore the role of today's urologic cancer surgeon and how that role will evolve in the future.
---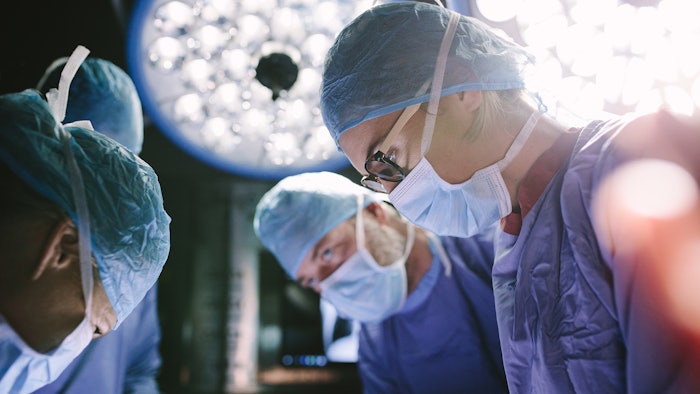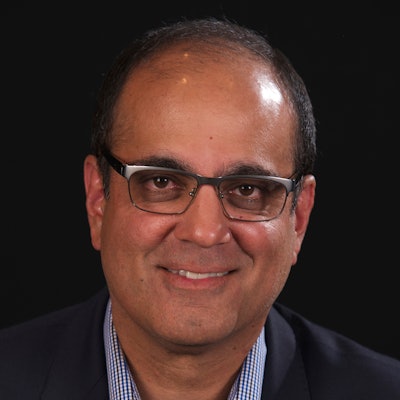 New technology touches just about every aspect of our professional lives, so it's no surprise that today's young urology professionals are questioning the future role of surgery in urologic oncology.
Samir Taneja, MD, director of the division of urologic oncology for the department of urology at NYU Langone Health in New York and a nationally renowned leader in the treatment and research of urologic cancers, will respond to that question and more as he leads the panel discussion, "The Future of Urologic Oncology: How Will the Role of Urologic Cancer Surgeon be Affected by Advances in Technology and Science?" during AUA2021 in Las Vegas.
"The concept of this session originated with a lot of young urologists asking me if there will be a role for surgery in the future evolution of urologic cancer care," Dr. Taneja said. "Even with so many advances in imaging, tumor profiling, therapeutic technologies and emerging biologic and immune therapies, all leading to individualized precision medicine, I believe the answer is yes."
The session culls the expertise of four urologic cancer professionals to break down the role of the contemporary urologic cancer surgeon and how it is likely to evolve in the future. Those panelists include Simpa Salami, MD, assistant professor of urology at the University of Michigan in Ann Arbor; Edouard Trabulsi, MD, professor and vice chair of the department of urology at Sidney Kimmel Medical College at Thomas Jefferson University in Philadelphia; Brian Shuch, MD, director of the kidney cancer program at the University of California Los Angeles; and Cheryl Lee, MD, professor of urology at The Ohio State University in Columbus.

In his session, Dr. Salami will explore the influence of genetic discoveries and genomic profiling on treatment selection for prostate cancer. As knowledge of cancer genetics advances, the discussion will examine its role in selecting patients for surgery or utilizing novel therapeutics in combination with, or instead of, surgical approaches, Dr. Taneja said. Dr. Salami's research focuses on developing novel cancer biomarkers as well as elucidating optimal paradigms for early detection of cancer, risk stratification, prognostication and prediction of treatment response.
Similarly, Dr. Trabulsi will leverage his expertise in advanced imaging for prostate and bladder cancer, including PET scans to probe the surgical management of the spread of disease. Newer PET imaging technology has become an improved diagnostic tool for assessing disease spread, allowing better surgical candidate selection, and potentially expanding the role of surgery into the new frontier of metastasis-directed therapy as part of a multimodal approach, Dr. Taneja said. Dr. Trabulsi will offer insight into how such imaging technologies may change the practice of urologists over time.
Also, during the session, Dr. Shuch, an accomplished surgeon and scientist focused on advancing the treatment of kidney cancer, will evaluate the role of surgery in the rapidly advancing era of targeted biologic and immune therapies for metastatic and high-risk kidney cancer. The role of surgery in patients with metastatic disease has always been controversial, but, as our molecular understanding of kidney cancer and resulting biologic therapies improve, the role of surgery in earlier stages of disease may also be drawn into question, said Dr. Taneja. Dr. Shuch will provide a review of the best evidence for a role of surgery in the future.
Finally, Dr. Lee, a renowned expert in the emergence of multimodal therapies for bladder cancer, will explore the impact of such therapeutic strategies on the role of cystectomy in the future. Of all urologic malignancies, the field of bladder cancer appears to be most rapidly evolving, said Dr. Taneja. The advent of "trimodal" therapeutic strategies incorporating novel immunotherapeutic agents has opened the door to the potential for bladder-sparing approaches.
"It's important to illustrate to young surgeons that we believe the idea that surgery eventually won't have a role in the care of urologic cancer patients is incorrect," Dr. Taneja said. "The goal is not to take anything away from the urologist, but rather to empower the surgeon through improved tools, better understanding of disease biology and integration of surgery into multimodal care."
Visit AUA2021 Daily News Online for more preview stories.