---
Turn on the incubator at AUA Innovation Nexus
This event will offer an introduction on how to turn urology-inspired ideas into problem-solving products.
---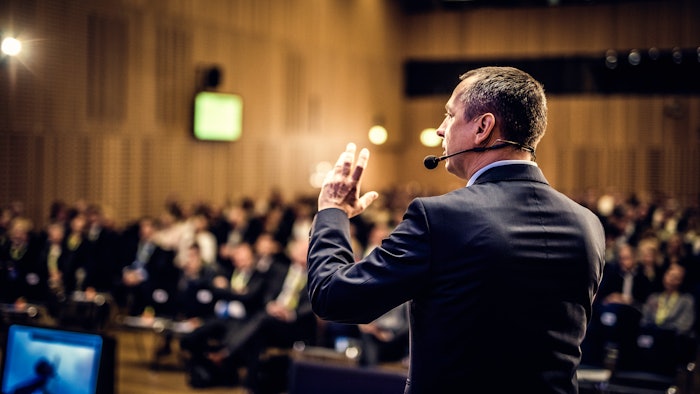 The first session of its kind, AUA Innovation Nexus is a full-day event taking place Thursday, April 27, immediately prior to the 2023 AUA Annual Meeting in Chicago. Join us for a day of learning, ideation, sharing expertise and networking that's focused on how product ideas inspired by your urology practice can be developed and brought to market.
"Compared to other surgical specialties, urology is lagging behind in innovation," said Steven A. Kaplan, MD, FACS, chair of the Research Council at the AUA, who is spearheading the program. "Many of us have ideas percolating in our heads, but we don't know how to bring them forward so patients can get better."
At this urology incubator event, innovators, entrepreneurs, venture capital and banking strategists and patient advocates will gather to share strategies for bringing product ideas to fruition.
AUA Innovation Nexus will feature a TED Talk-style format and program agenda that is saturated with presenters from inside and outside the field of urology. The line-up includes leading industry innovators from Pfizer, Boston Scientific, Laborie and Olympus who will discuss the real-world problems they are trying to resolve and the challenges they face in bringing their ideas to market.
The agenda also features Shark Tank-style pitches moderated by Charlie Gasparino, senior correspondent for Fox Business News, in which 10 inventors, chosen after a competitive review process, will showcase their inventions to an audience of would-be investors to simulate how innovations are developed and brought to market in real life.
Other program highlights include presenters from the world of investment banking, who will answer the question: What is an incubator, and why is it important? John McConnell, MD, CEO emeritus and professor of urology at Wake Forest Baptist Medical Center in Winston-Salem, North Carolina, will explore the top of the funnel, a business term describing what a marketable product idea in the urology space should entail. A representative from Morgan Stanley Healthcare Investment Banking will discuss what investors evaluate before investing in urology ventures. Arie S. Belldegrun, MD, professor and director at the UCLA Institute of Urologic Oncology, and Theodore Lamson, PhD, co-founder of Neotract and co-inventor of UroLift, will also share how they turned their urology product ideas into multibillion dollar companies.
"As urologists, we often get stuck in the now when we should be focused on the future," said Dr. Kaplan, who is professor of urology at the Icahn School of Medicine at Mount Sinai and director of The Men's Health Program at Mount Sinai Health System in New York City. "There are so many problems we really haven't managed, such as recurrent urinary tract infections, incontinence, prostate cancer, urinary and sexual problems. We've got to do better at diagnosing and treating people, prevention, health inequities and not treating people who don't need treatment. We have to step up and take a much broader approach to using innovation and technology. AUA Innovation Nexus will focus on the future of urology, and there are no guardrails.
"And besides," he added, "innovation is fun. As someone who is in the process now of pushing numerous startups forward, I know it can be done and we want to share those experiences."
To attend AUA Innovation Nexus, register here.