---
AUA targets the role APPs play in total patient care
Two days of programming and the APP of the Year Award gain attention.
---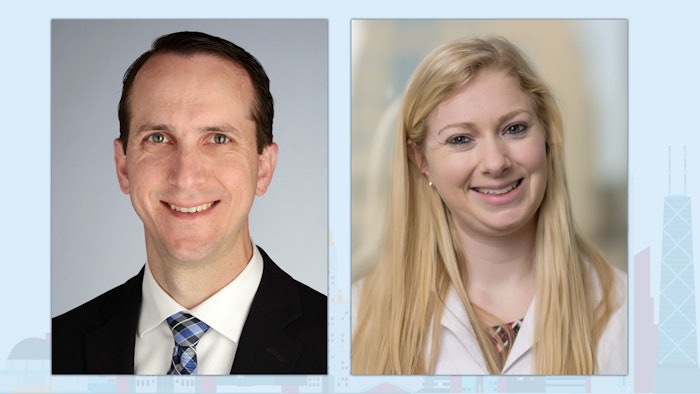 AUA2023 isn't just for urologists. In recognizing the value advanced practice providers (APPs) and allied health care professionals provide to urology patients, AUA will devote two full days to APP programming during AUA2023 in Chicago.
On Saturday, April 29, and Sunday, April 30, a robust lineup of APP programs will feature quality, evidence-based urological education for the entire urological health care team. Courses were selected based on the educational needs assessment of APPs working in urology and designed to educate both novice and seasoned professionals in areas most relevant to APPs.
"In past years, advanced practice providers have felt right at home in the advance practice provider room during the AUA meeting. It's a great opportunity to network and learn what our colleagues globally are working on. In previous years, we've had over 300 participants," said Leslie Lorbacher, AGNP, MSN, RN, adjunct instructor for the University of North Carolina School of Nursing in Chapel Hill.  "As we all know, there is a shortage of urologists in America. The role of the advanced practice provider can help fill this shortage. This is extremely important to help maintain the best urological care for patients possible."
Given an aging U.S. population with more underlying urological conditions, APPs are "essential," according to Jim Kovarik, MS, physician assistant at the University of Kansas Health System, department of urology, in Kanas City, Kansas. Urology physicians, alone, won't be enough to care for every patient in need, particularly those in ambulatory and inpatient care, undergoing procedures and surgery.
As such, Kovarik said AUA's APP programming will cover a variety of topics, including rare causes for hematuria, prostate and bladder cancer, communication with hospital leadership and peers, difficult patient communication and even tobacco cessation. The entire APP program reflects the wide variety and breadth of APP urological practice, he said.
"APPs appreciate continuing medical education (CME) directed to their clinical needs. They also appreciate CME provided by APP peers," Kovarik said. "I think because, as APPs, we have a good sense for the common questions, concerns and clinical scenarios that arise in APP practice."
Beyond the programming, Kovarik said the AUA will honor this year's APP of the Year recipient, Kenneth Mitchell, PA-C. 
"Mitchell is one of the APP leaders who blazed the trail that enables the rest of us to practice at the top of our scope of practice," Kovarik said. "I cannot think of a more deserving recipient."