---
Autologous fascial sling avoids mesh sling complications
Could this useful alternative replace mesh for stress urinary incontinence in women?
---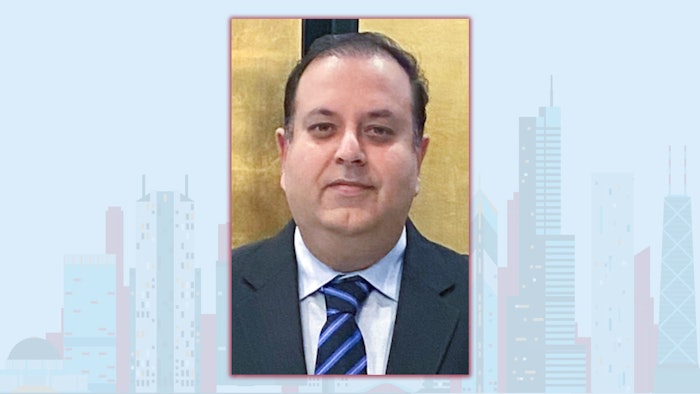 Urologists are familiar with the potential for clinical and legal complications when using synthetic mesh to create a mid-urethral sling for stress urinary incontinence (SUI) in women. The problem is not the mid-urethral approach, but the synthetic mesh that has been routinely used for many years to create mid-urethral slings.
"Mid-urethral sling surgery is an established, gold standard treatment for female SUI," said Pawan Vasudeva, MS, MRCS, MCh, professor and unit head in the Department of Urology & Renal Transplant, VM Medical College and Safdarjung Hospital in New Delhi, India. "The synthetic meshes, which were being inserted by the vaginal route, came into disrepute because of complications and patient safety issues, especially the meshes being used for pelvic organ prolapse. Many countries banned the meshes while others put up a warning. The autologous fascial mid-urethral sling procedure replicates the standard treatment by using the patient's own tissue and avoiding a synthetic sling altogether."
Dr. Vasudeva will discuss the key operative steps and provide a critical review of the autologous sling approach during the Urological Association of Asia Lecture, "Autologous Fascial Mid-Urethral Sling for Female Stress Urinary Incontinence," on Sunday from 2:25 to 2:40 p.m. Using autologous tissue would avoid serious adverse events such as urethral and vaginal erosions, mesh infections and more—some of which require complex and often multiple corrective surgeries.
Autologous tissue slings to treat female SUI are not a new approach. The pubovaginal sling (PVS) procedure was first described in 1907 using a gracilis muscle graft. In the PVS procedure, the autologous sling is placed at the bladder neck level. The mid-urethral sling procedure using synthetic mesh gained popularity in the 1990s. The current technique employs autologous tissue (either rectus fascia or a tensor fasciae latae) as a replacement for the synthetic mesh in the mid-urethral sling procedure.
"There is negligible morbidity related to harvesting autologous tissue," Dr. Vasudeva said.
Will autologous mid-urethral slings replace mesh altogether? There is no clear answer at this point, he said. The autologous approach avoids all the potential disadvantages associated with synthetic mesh, although device manufacturers continue to evolve mesh implants with the goal of reducing the potential for complications. Whether these more recent synthetic mesh materials can be implanted with long-term safety and good clinical outcomes remains to be seen.
"Some urologists would adopt this autologous procedure instead of using synthetic mesh for mid-urethral sling surgery," Dr. Vasudeva said. "This autologous procedure is a useful alternative to the use of foreign body mesh and has the potential to replace meshes in mid-urethral sling surgery for female SUI altogether in the future."