---
Reaching success in urologic oncology clinical trials
All viable clinical trials start with a strong hypothesis.
---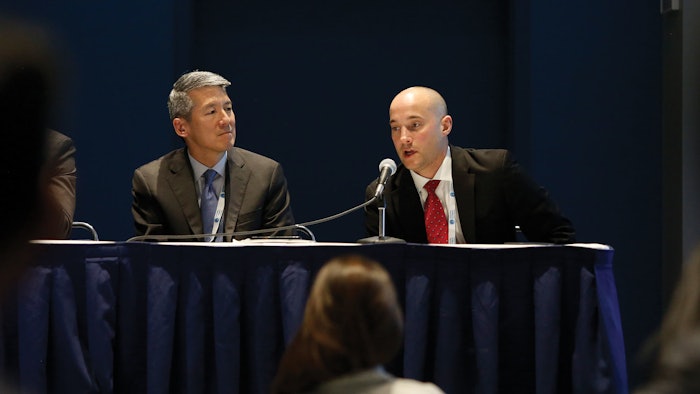 Clinical trials provide evidence for determining and improving on the standards of care across urologic oncology. The Urologic Oncology Research Symposium explored the ingredients and strategies that help build a successful clinical trial.
Much depends on the type of trial.
"With an investigator-initiated trial (IIT), it is your idea and you have the broadest control," said Viraj A. Master, MD, PhD, professor, chair of clinical urological research and director of integrative oncology and survivorship at Winship Cancer Institute of Emory University.
IITs tend to be smaller, proof-of-concept studies with smaller budgets.
Industry-sponsored trials give the principal investigator less flexibility than an ITT but larger budgets.
Federally funded trials can be more flexible than industry trials but may carry other restrictions.
National Cancer Institute Trials Network trials give principal investigators little flexibility but offer access to larger resources and populations than industry-sponsored trials.
"No matter the type of trial, all viable clinical trials start with a strong hypothesis," said Ana Aparichio, MD, professor of genitourinary medical oncology at the University of Texas MD Anderson Cancer Center.
Start with a clear and specific question that addresses a clinically relevant gap in knowledge. Next, define the independent and dependent variables that can affect the answer to the question. Formulate a clear and precise hypothesis, a declarative statement that if this is done, then that specific change will be seen.
The strongest trials incorporate PICO methodology: population, intervention, comparison, and outcome. PICO creates a clear, focused, answerable research question using a transparent and reproducible process.
"The ideal trial is a comparison of a new therapy to the accepted standard of care," said Stephen A. Boorjian, MD, Carl Rosen Professor and chair of urology at Mayo Clinic. "PICO is the equivalent of the methods section of the trial report."
Populations matter, too. Lack of diversity in trial data means lack of valid data for Asian, Black, Hispanic, Native American and other patient populations that were not included in trials.
"Every trial has a gatekeeper," said Juan Javier-DesLoges, MD, MS, assistant professor of urology at the University of California, San Diego. "You have to get in the door of a hospital or cancer center that offers the trial to even be offered the opportunity to participate. The patient and their caregiver are left on their own to figure the system out, if they can even get in the door."
University of California, San Diego, has focused on hiring a more diverse staff, including language- and culture-specific navigators, language and cultural training for providers and staff, and other steps to increase access to clinical trial information and participation. Hispanic participation in clinical trials has jumped to 21%.
"We need to bring precision medicine principles to clinical trials," Dr. Javier-DesLoges said. "The right approach to the right patient at the right time, to bring more diversity to our trials."