---
AUA2023: The learning continues
Accessing content after the Annual Meeting.
---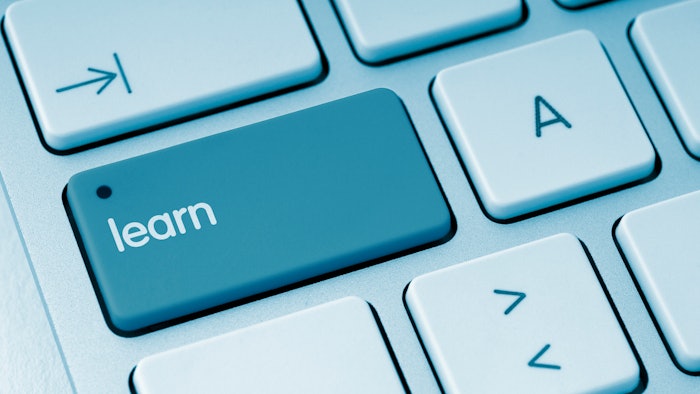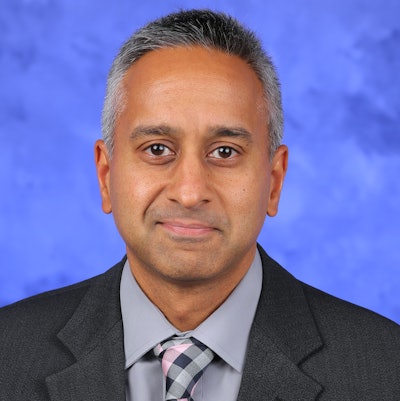 At AUA2023, the learning opportunities can continue long after the meeting is over. "You can get a lot while you're here, and afterward, you can access 60% to 70% of the Annual Meeting content," said Jay D. Raman, MD, FACS, FRCS, professor and chair of the department of urology at Penn State Health Milton S. Hershey Medical Center and chair of the AUA Office of Education.
Having access to virtual annual meeting content offers several advantages:
Content retention: You can supplement the live lectures you attend with recorded programming to access at your leisure until Aug. 31, 2023, which allows you to take a deeper dive into the content.
Convenience: You can watch live-streamed content from your hotel room or wherever you are in real time. If you have several sessions you'd like to attend simultaneously, you have the option of accessing recorded content later. You can also elect to attend the meeting virtually.
CME credit: "Because a repository of on-demand content will be available, the amount of CME credit you can earn is three to four times greater than what it was historically, when attendees could only claim credit for the CME lectures they attended in person," Dr. Raman said.
AUA2023 virtual content
AUA2023 live-streamed and on-demand content, which is available to all annual meeting registrants, includes:
Plenary programming, including plenary programming translated in Spanish
The International Prostate Cancer Forum
The Bladder Cancer Forum
Poster & Podium sessions
Video abstracts (on-demand only)
Innovation in Men's Health Forum (on-demand only)
AUA/Confederación Americana de Urología (CAU) Spanish Urology Program (on-demand only)
AUA/Brazilian/Portuguese Urology Program (BPUP) (on-demand only)
With the purchase of the Platinum and Silver packages, an additional 40+ instructional courses will be live-streamed—with all 80+ available on-demand. Easy access to the content is available on the AUAUniversity mobile app home page.
All recorded live-streamed and on-demand content will be accessible through the AUAUniversity mobile app until Aug. 31, 2023. You will have until the end of the calendar year to claim CME credit.
"AUA2023 has so much to offer, with over 80 instructional courses, seven hands-on courses, plenary and subspecialty meetings. It's impossible to be in more than one place at a time, but having access to virtual content allows you to do it so you don't miss anything," Dr. Raman said.
More opportunities for online learning
AUAUniversity YouTube channel The AUAUniversity YouTube channel hosts a variety of AUA courses and surgical videos available to all members of the urological care team. This video channel has over 9,000 subscribers and over 1.6 million videos have been played.
AUA2023 Institute for Leadership & Business (ILB) Track  In addition to your clinical content, invest in your leadership and business skills at AUA2023 with the new Institute for Leadership & Business (ILB) Track, which features seven courses bundled into one convenient package and offered over four days.
The ILB track offers 16 hours of programming to enhance your business skills, activate your interest in business and finance and inspire the leader in you. To accommodate the busy and robust schedule of AUA2023, and to ensure that you have access to all programs in the ILB Track, each session will be recorded and can be accessed after the annual meeting.