---
The future of pediatric urology is bright
This year's SPU program spotlights the work of early and mid-career pediatric urologists.
---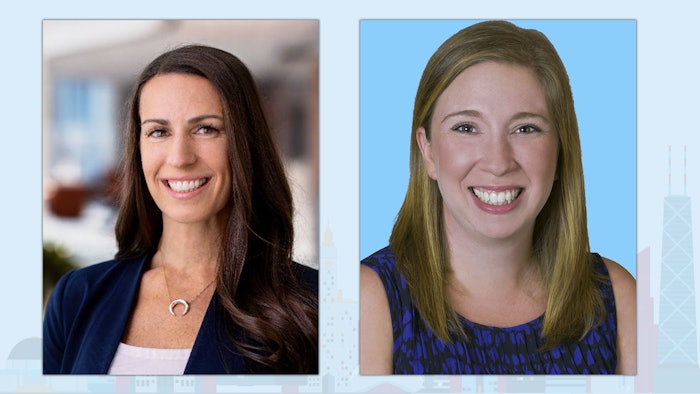 The Societies for Pediatric Urology (SPU) 71st annual meeting taking place during AUA2023 at the Marriott Marquis Chicago will highlight the work of early and mid-career pediatric urologists, who represent the future of pediatric urology.
"We hope to inspire attendees to look forward and embrace change during this challenging time in the world of health care," said Casey A. Seideman, MD, associate professor of pediatric urology at Doernbecher Children's Hospital at Oregon Health and Science University in Portland, Oregon. Dr. Seideman is co-chair of the program with Candace F. Granberg, MD, a pediatric urologist at Mayo Clinic in Rochester, Minnesota.
Today's full-day program features 21 presenters representing a mix of early and mid-career pediatric urologists who will explore areas relevant to the future practice of pediatric urology. Topics will cover:
Future technology pediatric urologists may expect to see gaining traction soon, including the use of the thulium laser, posterior tibial nerve stimulation and the role of machine learning
The future of gender diversity, equity and inclusion to answer the question: How can we, as pediatric urologists, best care for and advocate for our gender-diverse patients?
The future of the pediatric urology workforce, including fellowship training, telehealth and fetal intervention after the Dobbs vs. Jackson Women's Health Organization Supreme Court decision
Other future-oriented considerations, including microaggressions, diversity and academic misconduct
Mark P. Cain, MD, a urologist at Seattle Children's Hospital and professor of urology at the University of Washington School of Medicine, will deliver the Meredith Campbell Lecture, "Career Trajectory in Pediatric Urology: What Can We Do to Identify, Support and Nurture Each Stage?"
After a full day of peering into the future, SPU will conclude with a "Power Hour."
"The series of short talks is designed to engage attendees to think outside the box on topics, such as robotic fetal surgery, fusion toxins for the bladder, harnessing the EMR and contrast-enhanced ultrasound," Dr. Seideman said.
This SPU meeting will be a day of learning, inspiration and conversation; each presentation will be followed by a group discussion. Access to the all-day SPU annual meeting on Saturday, April 29 starting at 7:55 a.m. is included in your AUA2023 registration fee. For more information, visit https://spuonline.org/meeting/.