---
UCF grows global humanitarian efforts
Through three initiatives, UCF improves urological care across the world.
---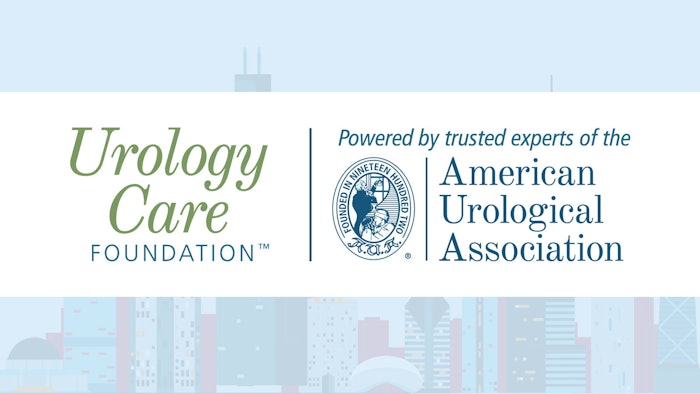 If you missed the boat on the sold-out benefit for the Urology Care Foundation (UCF) that takes place tonight, have no fear—you can still contribute to the cause. In an effort to bring improved urological care to patients suffering around the world, the UCF continues to grow its humanitarian initiative and deepen its commitment to fund research, develop patient education and enhance humanitarian initiatives.
Your gift to the UCF goes a long way, with 81% of funds raised going directly to the UCF's mission. Harris M. Nagler, MD, FACS, president of the UCF, is particularly eager to highlight the foundation's humanitarian programs, which are the newest in the efforts of the foundation. These initiatives to improve urological care across the world come in three forms: the Humanitarian Recognition Awards, the Humanitarian Grant Program and the Health Equity Fellowship. 
Humanitarian Recognition Award
The UCF Humanitarian Recognition Award distinguishes individuals who have demonstrated a commitment to improving access to quality urological health care for underserved populations.  The 2023 winner is Serigne Magueye Gueye, MD, FWACS.
"Although physicians have been recognized by their peers for their work in the past, the UCF felt there needed to be a formal way to highlight the important efforts of these individuals," Dr. Nagler said. "This award reflects this critical part of our mission as urologists, physicians and fellow human beings. It demonstrates to young urologists that we value the commitment of these humanitarians and, hopefully, will encourage others to pursue such efforts."
Humanitarian Grant Program
The UCF Humanitarian Grant Program, which is accepting applications until May 15, will provide funding to support the efforts of individuals and projects that provide direct urological patient care in underserved areas both within the U.S. and around the world. 
"We can all be proud of the recipients of these grants as they reflect the spirit of true humanitarianism—they give of themselves without expectation of remuneration and provide services to those who are in need and underserved," said Dr. Nagler. "They do the hard work, the rewarding work, and we are pleased to have the opportunity to support them thanks to our many generous donors."
Health Equity Fellowship
The new Health Equity Fellowship is a two-year program for early-career urologists who are passionate about humanitarian work within the United States. The first year of the program will consist of didactic education in partnership with the Center for Urban Bioethics at the Lewis Katz School of Medicine at Temple University in Philadelphia. In year two, the fellow will receive a stipend and ongoing mentoring to carry out a capstone project developed in year one. 
"The Urology Care Foundation seeks to be a leader in the urological community by fostering and supporting humanitarian efforts that address health care inequities related to limited access to care and knowledge of urological conditions," said Dr. Nagler. "We are proud to announce the creation of the Health Equity Fellow Program, which will train early career urologists who are passionate about humanitarian work within the U.S." 
Applications are now open. "Please go to the website to learn more about the program and apply!" he said. "We need to develop our future leaders."