---
AUA2023 education offers something for everyone
New speakers, new content and new courses appeal to urologists in all stages of their careers.
---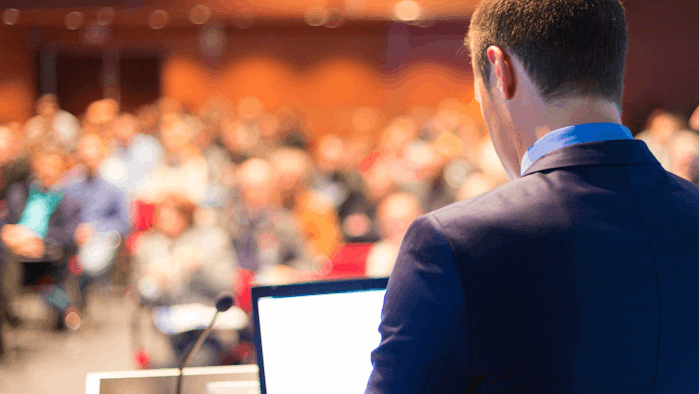 This year's AUA Annual Meeting has upped the number of new educational courses for attendees compared to 2022, and there is plenty to take advantage of regardless of where you are in your career.
"I am delighted that we are offering 19 new instructional courses and one new hands-on course for our attendees," said Jay Raman, MD, FACS, professor of urology at Penn State Health Milton S. Hershey Medical Center in Hershey, Pennsylvania, and chair of the AUA's Office of Education. "Roughly, this translates to almost 25% new course offerings for the 2023 Annual Meeting."
To provide the highest quality of educational offerings, Dr. Raman said the Office of Education placed an emphasis on increasing the diversity of course offerings as well as incorporating new speakers and content. Not surprisingly, the pandemic has impacted course formats, as well. 
"In the post-COVID education landscape, it is clear that learning and surgical education are evolving," Dr. Raman said. "The classic model of purely didactic education has declining interest while digital interfaces, surgical simulation and hands-on strategies have significant appeal for the modern-day learner and trainee." 
Not sure where to start amidst all the new options? Dr. Raman has a few recommendations. 
For the seasoned urologist
Science doesn't pause when you graduate from med school. Fortunately, AUA stays abreast of important developments to share with attendees.
"A critical component of daily practice is keeping up to date on new AUA guidelines and providing the means to integrate these into clinical practice," said Dr. Raman. "At this year's AUA, we have more than 10 guidelines-focused courses, including those new guidelines being released at the Annual Meetings, such as 'Early Detection of Prostate Cancer' and 'Upper Tract Urothelial Carcinoma.'"
For early career colleagues
A successful career in medicine involves more than just being well-versed in your specialty.
"We understand that a significant component of practice is not just clinical medicine but also career development and navigating the workplace environment," said Dr. Raman. "In that regard, two new courses delve into these domains: 'Building Successful Mentor-Mentee Relationships' and 'Workplace Safety and Security/Active Shooter—Violent Encounter/Cyber Threats/Work and Home.'"
For anyone who has a few free minutes in their schedule
Swing by the surgical education poster and podium abstract sessions. "We have a number of innovative strategies that are being presented, many of which can be incorporated readily into surgical training," said Dr. Raman.
Feeling a bit overwhelmed at the number of options in the agenda? Dr. Raman has suggestions for that, too.
"The Annual Meeting can sometimes be intimidating due to the myriad activities that are concurrently being presented," he said. "A wonderful feature of this AUA2023 meeting is that almost all instructional courses are also available as a virtual livestream or post-course on-demand video format for up to three months after the meeting. This allows the attendee to maximize educational exposure without having to choose between different courses or meeting content."