---
AUA2023 plenaries build strong foundation
The AUA sets the highest standards for urological education.
---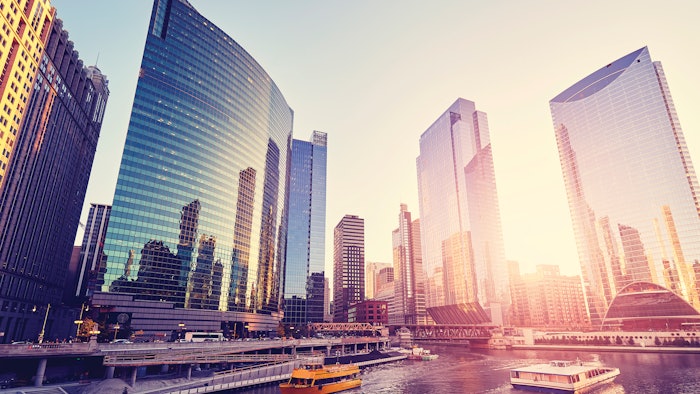 Welcome to the 2023 AUA Annual Meeting in Chicago. AUA2023 offers more information and more learning opportunities than there are hours to absorb them all. Attending the plenary sessions each day means making the most of your time in Chicago.
"We have dozens of educational courses, specialty society gatherings and more, but the plenary is the main focus of our Annual Meeting," said AUA Secretary John Denstedt, MD, FRCSC, professor of urology at Western University in London, Ontario, Canada. "All of the most important and practice-changing lectures, panel discussions and guidelines will be presented during these eight morning and afternoon plenary sessions. The last plenary of the meeting, on Monday from 1 to 4:10 p.m., wraps up the key take-home messages from AUA's most intense learning experience of the year."
Dr. Denstedt attended his first AUA annual meeting as a resident in 1987 and has attended every meeting since. As AUA secretary, one of his key roles is supporting the development of the Scientific Program AUA2023. All the plenary sessions take place in Hall B1.
"Our very first lecture, a state-of-the-art lecture on "The Future of Interventional Urology: The Next Paradigm Shift" (today from 7:30 to 7:45 a.m.), is one of the most important reasons to be in Chicago," Dr. Denstedt said. "Urologists today are adapting the most effective minimally invasive imaging techniques from interventional radiology to the urological disorders we treat every day. This is a look at where urology is going from one of the key movers who is leading the way, Art Rastinehad, DO, vice chair of urology at Lenox Hill Hospital and system director for prostate cancer at Northwell Health System. This lecture will explore aspects of how we all think about the practice of urology."
The next milestone today is a panel discussion on "Triple Therapy vs. Chemotherapy/ADT for Newly Diagnosed mHSPC Patients (Treatment Intensification)" from 8:35 to 8:55 a.m. The panel will take a hard look at the latest data on treating metastatic hormone-sensitive prostate cancer.
Today also launches the first sessions dedicated to new AUA Guidelines: "Early Detection of Prostate Cancer" from 10:10 to 10:25 a.m. Other guideline updates focus on "Upper Tract Urothelial Carcinoma (UTUC)" today from 1:55 to 2:05 p.m. and "Urethral Stricture Disease" on Monday from 8:25 to 8:55 a.m.
The first of four semi-live surgery presentations takes place today and will focus on oncology with bladder, renal and prostate cancer surgeries from 10:40 to 11:30 a.m., followed by the latest endourologic approaches for renal stones from 3:25 to 4:25 p.m. Sexual medicine is the focus Sunday morning from 10:45 to 11:10 a.m. with an afternoon session exploring four different approaches to BPH from 3:20 to 4:30 p.m. 
The final must-see today is a Crossfire Debate on the "Impact of PSMA-PET on Treatment Decision-Making" from 2:55 to 3:25 p.m.