---
Panel discussions
Urological experts come together to offer expert opinions.
---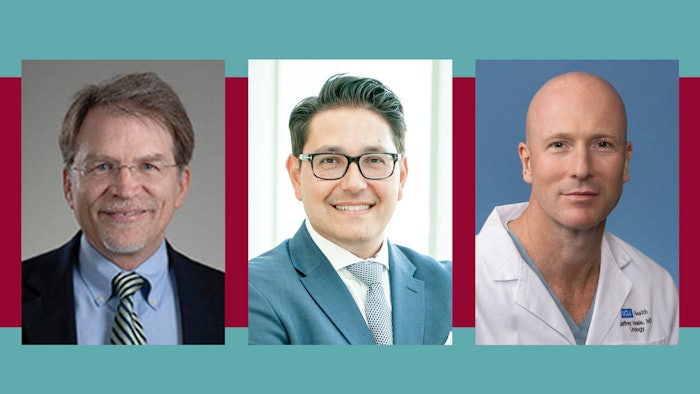 AUA2022 brought together experts from around the globe to weigh in on best practices and clinical approaches for urological medicine.
Panelists offered insights about caring for transgender patients during "Care for Transgender/Non-Binary Patient: What Every Urologist Needs to Know in 2022." Among U.S. adults, 0.6%, or roughly two million, consider themselves transgender based on a 2020 Gallup survey. Only a small percentage will proceed to gender-affirming genital surgery. Yet every transgender person can have urological issues—including overactive bladder, urethral strictures, hematuria, pelvic floor dysfunction, vaginal atrophy and erectile dysfunction.
"What Is the Optimal Multidisciplinary Team in 2022: Drafting for the Future" explored the evolution of the multidisciplinary team approach and how it has become the standard of care for managing patients in urologic oncology. Panelists said this approach offers high patient satisfaction and retention rate.
Another panel discussion, "Novel Methods to Boost Kidney Transplantation Globally," described new approaches for increasing the number of matched kidney donor-recipient pairs in order to increase transplantation rates and help patients get the lifesaving kidneys they need. The demand for kidney transplants far exceeds the supply of organs. A wait-listed kidney recipient can expect to wait five to seven years in North America and even longer in other parts of the world.