---
Residual fragments: Leave or chase?
These tiny fragments could be a big deal or of little concern.
---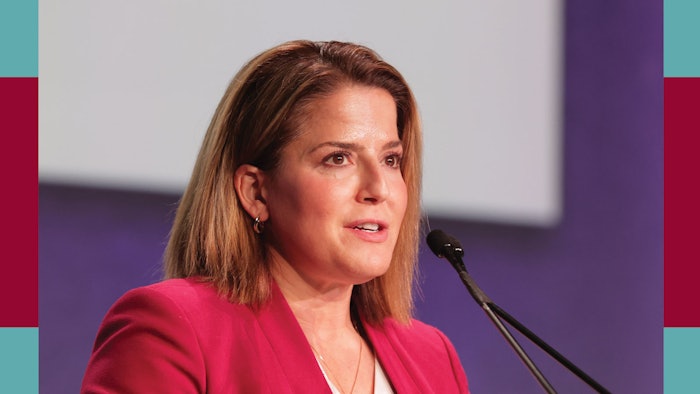 Are clinically insignificant stone fragments (CIRFs) of less than or equal to 4 mm in the urinary system following an intervention, such as extracorporeal shock wave lithotripsy, ureteroscopy  or percutaneous nephrolithotomy, truly clinically insignificant?
"Meta-analysis data indicate that about one-third of patients with residual fragments had a stone-related event requiring reintervention," said Amy Krambeck, MD, professor of urology and chief of the division of endourology/stone disease at Northwestern University in Chicago.  
In Saturday's panel discussion, "Residual Fragments After Stone Surgery: Leave or Chase?," Dr. Krambeck cited the literature to build a strong argument for removing residual fragments, including evidence that residual fragments of greater than 2 mm after percutaneous nephrolithotomy are associated with the need for more surgery, infectious complications, renal insufficiency and a poorer quality of life.
"The pain score in patients with small nonobstructing renal stone improved when they were stone-free," Dr. Krambeck said.     
Cost is another negative. Treating unplanned residual fragments costs roughly $100 more than the fixed cost of a planned completion surgery for residual fragments. Overall, "residual fragments are associated with increased stone events and the need for treatment, infectious events, decreased quality of life and increased health care costs," she added.  
Providing the counterargument for leaving CIRFs alone, Thomas Tailly, MD, PhD, a urologist-endourologist at the University Hospital of Ghent, Belgium, argued that the very definitions of "stone-free" and CIRF are themselves up for debate.  
"What size residual fragment is acceptable to leave? What size residual fragment is insignificant? There's a lack of consensus," Dr. Tailly said. Heterogeneity in data causes difficulties in defining residual fragments and their outcome during follow-up. "It's difficult to compare fragments head to head," he said.
Moreover, Dr. Tailly argued that chasing residual stones of less than 4 mm is not cost-effective because residual fragments of this size are not likely to require reintervention. 
What about quality of life for patients who don't undergo residual fragment treatment? Dr. Tailly cited Wisconsin Quality of Life Index questionnaire data from 313 patients, 36.6% of whom had a median 7 mm stone after undergoing stone treatment. "Patients were less happy if they were treated for a residual fragment," Dr. Tailly said.  
Dr. Tailly argued that because most residual fragments of less than 4 mm won't need treatment, the routine treatment of residual fragments is more costly than observation.  
"Quality of life is worse in patients who are treated for residual fragments, and adequate metabolic evaluation and preventive measures may reduce recurrence," he said.  
Whatever course you decide to take, to treat a CIRF or not, "It's important to engage the patient in the decision," said moderator Daron Smith, MD.