---
Competition coming to robotic surgical systems
Expect to see more robots in the operating room and interventional suites.
---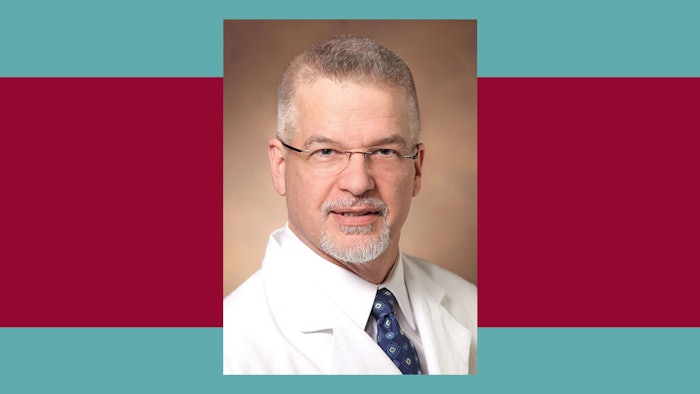 The world of robotic surgery is about to shift. Multiple new robotic surgical platforms have been approved or are in the approval pipeline, all with the promise of potential improvements in performance, cost or both over the current market-dominant leaders.
"Until very recently, for urology, robotic surgery has really meant the da Vinci® Surgical System from Intuitive Surgical," said S. Duke Herrell, MD, FACS, professor of urological surgery and of biomedical and mechanical engineering at Vanderbilt University, and director of robotic surgery for Vanderbilt Medical Center in Nashville. "Intuitive Surgical has had first-mover advantage with massive financial and market success around the world. We are just now finally seeing the first systems to challenge them emerge that have actually reached approval and use in several countries. It's not just laparoscopic robotic systems, there is growth in new types of procedural-specific robotics such as flexible endoscopic robots and rigid endoscopic robots as well."
Dr. Herrell will moderate the panel discussion "Laparoscopic Robotic Surgical Systems–Emerging Systems in Urology Use" on Monday from 9:05 to 9:50 a.m. Urologists from Asia, Europe and North America will discuss their personal experiences with new systems in clinical use.  
Some of these new systems are very similar to the da Vinci® system in terms of design and underlying mechanisms, whereas others have significant differences, Dr. Herrell said, and all continue to evolve.
What most urologists call surgical robots are truly "telepresence manipulators" that allow a surgeon to control instruments from a remote station that can be across the room or potentially a continent away. The technology underlying the da Vinci® system was originally developed for remote surgery to help military surgeons deliver care in places they could not get to physically.
That same approach, manipulating wristed instruments at a distance guided by 3D camera vision for the surgeon, eased many of the barriers that had delayed the widespread adoption of laparoscopic surgery for complex urological surgeries. Every urologist has seen the impact that the da Vinci® system has had on day-to-day practice, urology training and patient expectations.
As Intuitive Surgical continues to roll out its own innovations, competitors are developing and rolling out their own augmentations to image guidance and other key functions. There is also interest in automating surgical subtasks, which has already been done by orthopedic systems to improve drilling an area of bone for an implant.
"If a human sets up the robot properly and programs it correctly to perform a task that requires an immense amount of accuracy and precision and repetition, a robot can outperform a human—that's why auto manufacturers have incorporated robots," Dr. Herrell said. "What a robot doesn't do well is deal with variation. If we can't program a robotic car to reliably drive down the street in a complex scenario without running things over, we're not ready to put a robot in charge in a complex surgical task."
Even if surgical robots are not likely to replace surgeons in the near future, expect to see more robots in the operating room and interventional suites. Pulmonologists are already using bronchoscopy robots to access lung masses for biopsy that are small and hard to localize with conventional bronchoscopes.
At least two companies are thought to be developing flexible robots that promise improvements on current generations of flexible ureteroscopes, Dr. Herrell noted. Another device manufacturer is developing a rigid endoscopic robot platform, deploying multiple 1-mm arms through a 26Fr scope for enucleation, en-bloc transurethral resection of bladder tumors (TURBT), hysteroscopy and other procedures that can benefit from retraction, precise tissue removal and tissue manipulation.
"Robotics has already changed the landscape and the practice of urology in dramatic ways," Dr. Herrell said. "This session will explore the current state and competition that is emerging in the laparoscopic robot world, the kinds of robots that are already in use and hints of what is coming in other areas of urology."