---
Can telemedicine work for reproductive urology?
The answer depends on a patient's needs and a urologist's preference.
---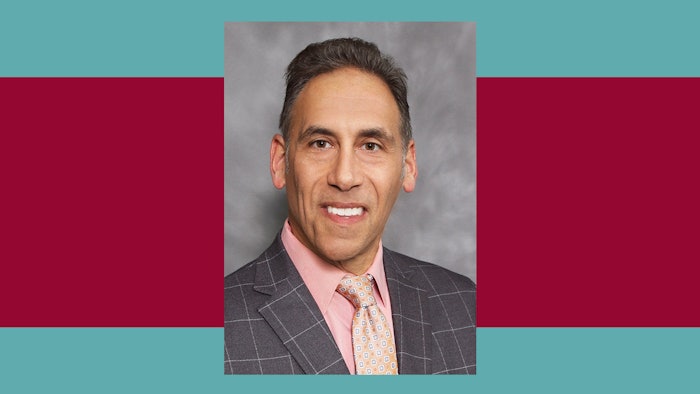 Reproductive urology visits can be stressful for couples struggling with infertility. Telemedicine could offset some of that stress by boosting the convenience and accessibility to infertility-related care. Or is telemedicine poorly suited for care that requires an initial evaluation by a urologist and information that is arguably better delivered face-to-face?
That's the question that will be debated as part of Monday's session, "Point-Counterpoint Debate: Telemedicine in Reproductive Urology."
Jay Sandlow, MD, professor and interim chair of urology at the Medical College of Wisconsin in Milwaukee, will moderate the debate. He believes urologists can make a strong case on both sides, offering the following pros and cons.
Why telemedicine works
Telemedicine is more convenient for many patients, particularly those who must travel. 
It allows patients to have follow-up appointments without having to miss work. 
It may make it easier for couples to both be present during the visit.
Why telemedicine doesn't work
Obviously, telemedicine doesn't allow for a physical examination. This is an important part of new patient onboarding.
Some tests require specialty labs that are not available everywhere. This includes semen analysis and certain blood tests. 
There's a loss of personal connection between the patient and the urologist.
In his own practice, Dr. Sandlow said patients have been reacting favorably to the option of telemedicine, which was catapulted to center stage during the pandemic.
"I have not offered telemedicine for new reproductive patients. However, I offer it for follow-up patients who don't require an examination or a semen analysis," Dr. Sandlow said. "I haven't found it to be a tough sell, especially for the follow-up patients."
However, Dr. Sandlow recognizes the limitations of telemedicine, especially in situations where being in the same room with a patient is better for delivering sensitive information.
"For example, it can be difficult to hear that you have a low sperm count. Having that conversation in person is often very beneficial," Dr. Sandlow said. "Additionally, there's more to the physical examination than just the testicular examination, and things can be missed."
Ultimately, Dr. Sandlow said the take-away of the debate on telemedicine is: Every urologist and every patient is different. What works in one situation may not work across the board.
"Likely, each urologist will develop what works best for them and their patients," he said. "Like everything else, there are going to be pros and cons, and both patient and physician will need to decide what works best for them."