---
ICU Theaters showcase new developments in urology
Due to high demand, the AUA will have two theaters running for three days of the meeting.
---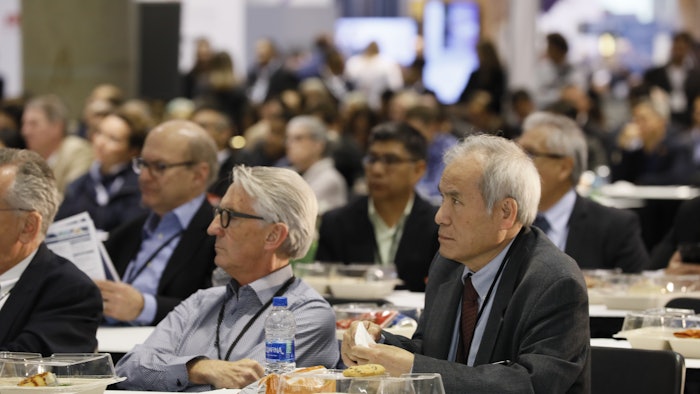 More time than usual has passed since urological professionals were last able to gather for an AUA Annual Meeting, but that doesn't mean advancements in the field of urology have slowed. This year's Industry Clinical Update (ICU) Theaters—which premiere non-continuing medical education (CME) programming that showcases new products, services and research findings—will feature more programs than ever before. For the first time ever, the AUA will have two theaters running for three days of the meeting, with the expansion to two theaters because of high demand.
"These lunch-and-learn sessions play a very important role in our learning experience," said Ashley E. Ross, MD, PhD, associate professor of urology at Northwestern University Feinberg School of Medicine in Chicago. "When you go to a plenary or a late-breaking abstracts session, you are seeing very new knowledge. These ICU Theater non-CME sessions focus on products and procedures that are available right now. Often, what you learn in the plenary may change your practice next year—if it gets approved. What you learn in the ICU Theaters can change your practice next week." 
The AUA is featuring 14 sessions across two ICU Theaters in New Orleans. ICU Theater I is in Booth #1043 in the Science & Technology Hall. ICU Theater II is in Great Hall B, next to the plenary. Both theaters are open Friday through Sunday, and all sessions are 60 minutes and include a meal. 
"Unlike a scientific session that is designated as CME, where you may not get to discuss implementation into practice and the practicalities of using a product or a procedure, the ICU Theater format lends itself to that kind of real-world discussion. You have an opportunity to discuss real applications back and forth with the audience. Whether you are a presenter or in the audience, the ICU Theater is a very different experience than a traditional platform presentation," said Sanoj Punnen, MD, MAS, associate professor in the Desai Sethi Urology Institute at the University of Miami and Sylvester Comprehensive Cancer Center in Florida. 
ICU Theater sessions are generally industry sponsored and typically discuss specific products and procedures, all rigorously reviewed through industry compliance. Where CME sessions tend to focus on basic, translational and clinical research, the ICU Theater focus is implementation. 
"These presentations are very well reviewed under very strict guidelines," said Jeffrey Frankel, MD, urologist and medical director at Seattle Urology Research Center. "ICU Theater is an opportunity to see what is going on in the real world with a product that is FDA-approved and available. 
"The most valuable commodity most of us have is time," Dr. Ross said, "so being able to double-dip a learning opportunity and a meal can be a real advantage. I would urge attendees to peruse the ICU Theater schedule just as carefully as the plenaries and other CME sessions. Combining both can be a much more efficient use of the limited learning time we all have in New Orleans."