---
Every step you take counts at AUA2022
This year's Wellness Challenge kicks off today!
---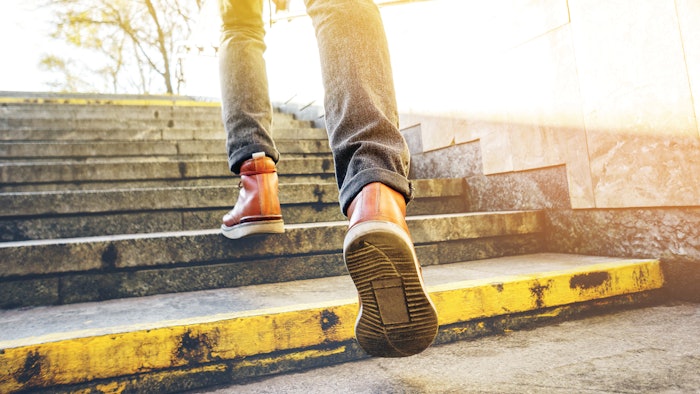 Step up to this year's Wellness Challenge at AUA2022. Whether you are attending in person or from home, this challenge is an opportunity to shift your focus to fitness, being well and maybe even winning big. 
That's the inspiration behind the AUA Wellness Challenge, sponsored by UroGen Pharma, Inc. (booth 837 in the Science and Technology Hall). AUA2022 attendees can start the challenge the first day of the meeting by either downloading the AUA2022 Wellness Challenge app from the Google Play store or the Apple App Store, or stopping by the Heka Health booth (located in The Square). The first thousand attendees who stop by the Heka Health booth will receive a free, AUA-branded fitness tracker to help track their steps as they navigate the convention center. 
From there, just look for 9 QR codes around the convention center to get daily boosts that will help you reach your goal. Each QR code contains clues that will lead you to the next stop. The top steppers at the meeting will be entered into a drawing based on the number of steps taken to win prizes ranging from a free registration to next year's meeting to the top prize of a Peloton bike. 
Siena Manoogian, AUA annual meetings coordinator, said the Wellness Challenge launched at last year's meeting. After the pandemic forced a last-minute change away from an in-person event last year, the challenge continued virtually. This year's hybrid event will allow those on site in New Orleans to participate along with those logging in from around the world. That's not the only change this time around. 
"What's different from last year is that last year the challenge was based only on walking," Manoogian said. "This year, our app actually tracks all activities. It converts any steps that you walk— so if you go for a run, those steps are different than the steps that you click for just walking all day." 
"If you did a mindfulness exercise on the app, you get points for that, too," added Keith Price, AUA senior manager of sponsorships and exhibits. "Or, if you do a yoga session in your room, you can log in and get points. So the challenge has evolved from a standard walking challenge to an overall wellness challenge." 
Price said the hybrid nature of the AUA event—and the Wellness Challenge—will be a good opportunity for everyone to be a part of what's going on no matter where they are. 
"I think it will be a nice way to have those open conversations and another way to appreciate everyone being back together in person," he said. It will also add an element of inclusivity for those tuning in from home. "I think it's going to be a fun challenge for our international attendees. They won't feel left out if they're back home participating and seeing everything happening on site." 
Ultimately, Price said the goal is to promote the overall health and well-being of physicians. 
"Urologists were identified as one of the specialties that had the most burnout in a recent study," he said. "So this is a way to bring that to light and encourage them to participate and help with those challenges of burnout."