---
Update on shockwave therapy for erectile dysfunction, Peyronie's disease
Guidelines from the AUA and other medical groups call shockwave therapy for ED a promising approach that needs more data.
---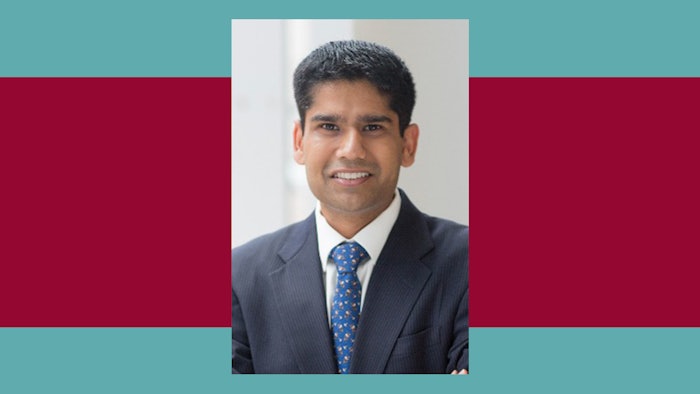 Shockwave therapy is one of the most talked-about treatments for erectile dysfunction (ED), but not by urologists. About 75% of ED patients who are receiving shockwave therapy are getting it from internists, cardiologists, chiropractors and other nonurologist providers.
"It is important for urologists to understand and to be aware of shockwave therapy for ED so they can at least counsel patients more effectively," said Ranjith Ramasamy, MD, associate professor and director of reproductive urology at the Desai Sethi Urology Institute at the University of Miami Miller School of Medicine. "Shockwave therapy should be part of the treatment armamentarium for men with ED."
Dr. Ramasamy will explore the development of shockwave therapy for ED during a state-of-the-art lecture, "Shockwave Therapy for Erectile Dysfunction and Peyronie's Disease: Legitimacy, Efficacy and Regulatory Commentary," from 9:25 to 9:40 a.m. on Sunday, May 15. Urologists have been using shockwave therapy for kidney stones since the 1970s, but applying ultrasonic energy to penile disorders started with attempts to break up the calcifications leading to Peyronie's disease in the early 2000s.
"Researchers tried shockwave therapy for Peyronie's disease pretty unsuccessfully," Dr. Ramasamy said. "But serendipitously, patients who got this treatment reported improved erectile dysfunction. We now have around 25 clinical trials published showing that it seems to be extremely safe."
The effect of shockwave therapy on ED is less clear, he added.
Trials have generally been small and not always well designed. Efficacy results are mixed, and the broad heterogeneity of shockwave devices, treatments, outcome measures and patient populations reported makes it difficult to compare study results.
Dr. Ramasamy is leading the first National Institutes of Health-funded study of shockwave therapy for ED. Recruitment is underway, and results are expected by 2024. Other trials around the world are also in progress.
Animal models of ED show that shockwave therapy can induce new angiogenesis and recruitment of stem cells that regenerate penile tissue to improve ED, Dr. Ramasamy said. What effects shockwave therapy might have on human penile tissue are still under investigation.
For now, guidelines from the AUA and other medical groups call shockwave therapy for ED a promising approach that needs more data. Guidelines generally recommend against shockwave therapy for Peyronie's except for men who have acute penile pain.
Men with ED and their partners have generated intense interest in shockwave therapy, Dr. Ramasamy said. Phosphodiesterase 5 inhibitors are not effective in about 40% of men with ED, which leaves them searching for some other noninvasive treatment. And men for whom phosphodiesterase 5 agents work may be looking for a less deliberate alternative than taking a pill before every sexual encounter.
"The whole concept of having to take a pill to get an erection is something men would like to avoid," Dr. Ramasamy said. "The pill is a temporary fix, a Band-Aid on the problem of ED. Men and their partners like the concept of spontaneous erections. With the promise of new angiogenesis and new stem cell recruitment, maybe shockwave therapy is a tool to potentially reverse the underlying pathology of erectile dysfunction."  
Visit AUA2022 Daily News Online for more articles.