---
Master class in urological surgery demonstrates new approaches to common procedures
Don't miss the semi-live action of this surgical session!
---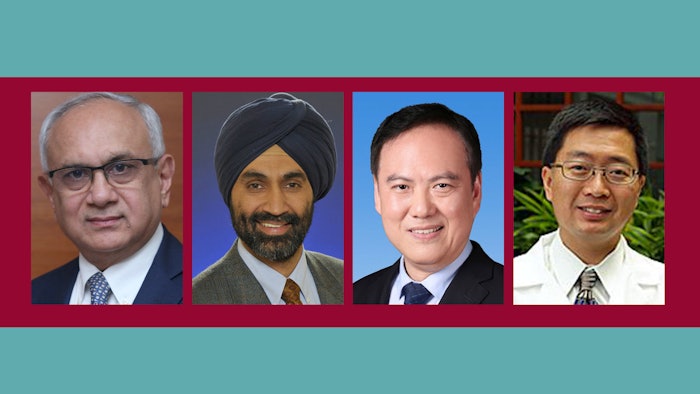 Urologists often spend a lot of time and effort focused on a few common conditions: benign prostatic hyperplasia (BPH), prostate biopsy, incontinence after prostate surgery and kidney stones. All four have new approaches for treatment, and AUA2022 has a new format to present them at this year's Annual Meeting.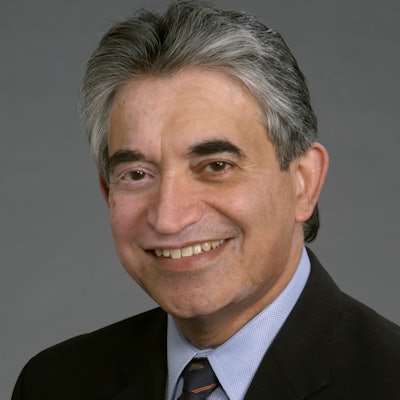 "We have done live surgeries at AUA in the past, but you can't manage four live procedures in an hour," said Gopal Badlani, MD, FACS, FRCS, professor of urology and gynecology and co-director of the Female Pelvic Health Unit at Wake Forest University in Winston-Salem, North Carolina. "This year, masters of the most common procedures in our profession have recorded the key portions of four new and somewhat controversial approaches."
Dr. Badlani will moderate "How I Do It: Common Urologic Procedures" during the Plenary on Saturday from 7:30-8:30 a.m. (Central Standard Time).
"This new semi-live action approach is preferable to a lecture because we can see what is happening and absorb the knowledge more directly than listening to an explanation," he added. "This session will help urologists improve their approaches and outcomes to very familiar surgical problems."
BPH
BPH affects a growing percentage of men as they age. Li-Ping Xie, MD, professor and chair of urology at First Affiliated Hospital, Zhejiang University School of Medicine in Zhejiang, China, will demonstrate one of the newest approaches to BPH: bipolar enucleation of the prostate (BipolEP). The outcome is similar to enucleation using other energy sources, Dr. Badlani noted, but BipolEP offers more favorable equipment costs and an easier learning curve.
Prostate biopsy
The prevalence of prostate cancer is growing, increasing the need for prostate biopsy. The familiar transrectal approach can be highly successful, but biopsy needles must pass through potentially contaminated rectal tissue. John Thomas Wei, MD, professor of urology at the University of Michigan and head of andrology at Michigan Medicine in Ann Arbor, will demonstrate a transperineal prostate biopsy.
"The perineal biopsy is becoming more popular because it is safer," Dr. Badlani said. "It provides similar results as the transrectal approach we all learned and is safer because it bypasses the rectum. But it does require new learning by urologists."
Incontinence after prostate surgery
Incontinence is a common complaint following prostate surgery for cancer. Many men with relatively minor leaks (fewer than two pads daily) saw few alternatives beyond putting up with the problem. Jaspreet Singh Sandhu, MD, associate professor of urology at Weil Cornell Medical College and attending urologist at Memorial Sloan Kettering Cancer Center in New York, will demonstrate the male sling.
"There have been important improvements in sling design and sling techniques for men," Dr. Badlani said. "Dr. Sandhu will demonstrate the most effective approach."
Kidney stones
Kidney stones are a common problem, and flexible ureteroscopy has become a familiar approach for many urologists. However, flexible scopes can be expensive and carry high maintenance and repair costs. A new generation of miniaturized mini-percutaneous nephrolithotomy (mini-PCNL) instruments is gaining attention worldwide.
Janak Desai, MD, urologist at Samved Hospital in Ahmedabad, India, will demonstrate the ultra mini-PCNL instruments he invented as a safer, more affordable alternative to both the flexible ureteroscope and standard PCNL.
"The mini-PCNL is more invasive than flexible ureteroscopy, but it is faster and more successful in stone removal than going in through the bladder," Dr. Badlani said. "The ultra-mini is just as fast to remove stones as the mini-PCNL and smaller."
Visit AUA2022 Daily News Online for more articles.