---
Patients push for focal therapy to treat prostate cancer
This alternative approach offers fewer side effects than whole-gland therapy.
---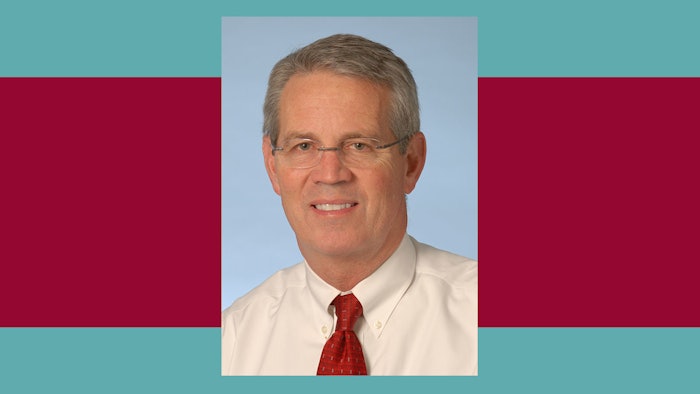 Focal therapy is a hot topic in prostate cancer. Whole-gland therapy, whether surgery or radiation, has long been the standard of care. However, evidence is mounting that less invasive focal approaches treating only the index lesion can significantly reduce treatment-associated sexual dysfunction and urinary incontinence.
"The patient demand for focal therapy is gigantic," said Michael O. Koch, MD, professor and chair of urology at Indiana University School of Medicine in Indianapolis. "Thousands of patients are trying to avoid radical prostatectomy or radiation but may not be comfortable with surveillance. They want to know more about alternative approaches."
So do urologists. There are good data showing reduced side effects after focal therapy, Dr. Koch said, but long-term cancer control remains a question. The lack of randomized, controlled trials of whole-gland versus focal therapy makes it difficult to evaluate treatment alternatives.
Dr. Koch will moderate, "Second Opinion Cases: Focal Therapy for Prostate Cancer: Should It Replace Standard of Care?" from 7:30 to 7:50 a.m. on Friday, May 13. Attendees can expect a thorough discussion of the pros and cons of focal therapy and the important considerations for both patients and urologists.
The controversy around focal versus whole-gland treatment recalls similar debates in kidney and breast cancer, Dr. Koch said. Radical nephrectomy and mastectomy were once standard of care for all cancers, but partial nephrectomy and lumpectomy have become standard approaches for most tumors.
"Prostate cancer is a little different in that in 80% to 85% of men, the cancers are multifocal throughout the prostate," Dr. Koch added. "But there is usually one dominant area, the index lesion, which defines the behavior of the cancer in that patient. The thought is that treating the index lesion will suffice to control the disease. The smaller tumors are going to progress so slowly that they are not meaningful over the patient's lifetime."
There are as many approaches to focal therapy as there are to whole-gland treatment, he said, from surgical to radiation, ultrasound, cryoablation and laser.
"Some people are quite comfortable with focal therapy," Dr. Koch said. "It depends on age and life factors. If you have a 75-year-old man who isn't comfortable monitoring his prostate cancer and wants to treat it, focal therapy might be a reasonable approach. If you can tell him that focal therapy means he isn't likely to get a recurrence for at least 10 years, that's pretty much a lifetime."
A 50-year-old who can expect 10 years without prostate cancer recurrence might also be happy with the opportunity to preserve sexual and urinary function into his 60s. Or he might decide that with another 30 years of potential lifespan, whole-gland treatment now is worth the risk of sexual and urinary side effects.
The one constant with focal therapy is the need to continue surveillance for recurrence.
"Our imaging techniques and our ability to localize the tumor within the prostate are not adequate to jump over to the focal approach right now," Dr. Koch said. "However, given patient interest, it behooves urologists to understand focal approaches so they can better discuss the therapeutic alternatives."
Visit AUA2022 Daily News Online for more articles.