---
Finding your voice in urology
The path to getting published begins at AUA2022.
---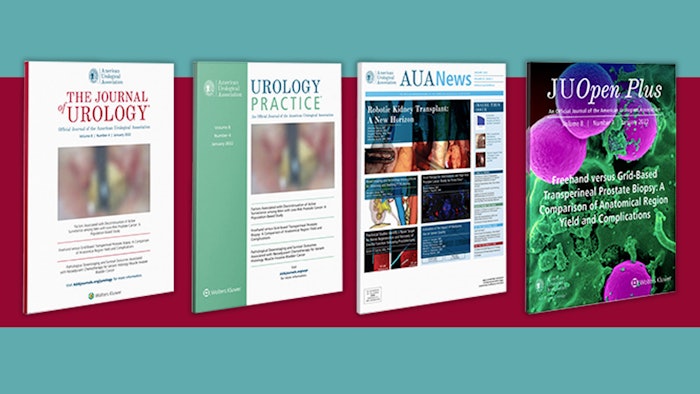 Scholarly publishing is a critical component for advancing medical treatments and techniques and presenting research and data, but it can be challenging to navigate the scholarly publishing process, especially for first time authors and reviewers. To help, AUA is launching a new editorial workshop at AUA2022, "Meet the AUA Editors-in-Chief: Getting Published and Beyond," designed to demystify the path to publication.  
The workshop, which will take place on Sunday, May 15, will focus on:
How to get published
What defines novel research
The cascade of opportunities in the AUA portfolio: There is a home for your valuable research in the AUA publications!
The mechanics of submission: creating effective figures, tables, visual abstracts
How the publishing process works: the life of a manuscript from submission to publication and beyond
A primer on what constitutes excellent peer review and introduction of AUA's 2022 peer review training program
How the AUA and authors work together to promote articles to allow them to live on long after publication
How to use social media and other tools to extend your reach
Led by the editors of The Journal of Urology®, Urology Practice®, JU Open Plus and AUANews, the workshop is open to any AUA2022 attendee interested in the editorial process but is especially appropriate for early career professionals and researchers, first time authors and new reviewers. Participation is limited to the first 150 attendees registered.
"I am looking forward to AUA2022 and this opportunity to interact in a meaningful way with the future contributors to our scholarly publications," said D. Robert Siemens, MD, FRCSC, professor and head, Department of Urology, Queen's University School of Medicine. "Early career professionals are the future of our program. We are working hard to share the message that together, the AUA's publications represent the voice of urology and offer a home for all quality urological research. With my fellow editors and other expert contributors, I look forward to co-hosting a workshop that will be a valuable resource for aspiring authors, reviewers and editors."
Visit AUA2022 Daily News Online for more articles.