---
Registration for AUA2022 is now open
Early bird discount ends February 22.
---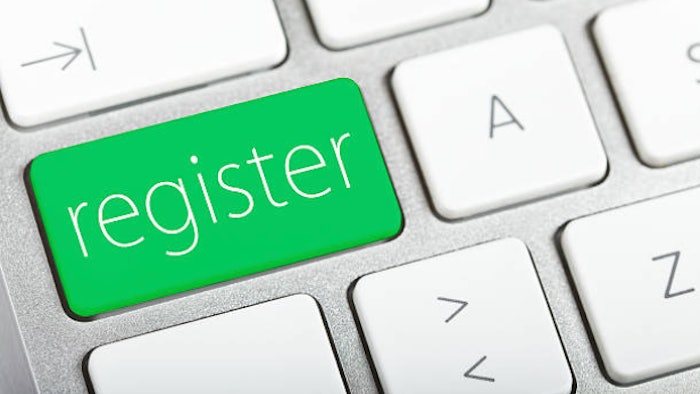 AUA invites you to be a part of the best in quality, evidence-based urological education at AUA2022. Register now for the 117th AUA Annual Meeting, taking place May 13-16 in New Orleans, and qualify for early bird pricing.
With the ever-changing environment of this past year, the AUA is providing more registration options to meet your personal and professional needs. Whether you prefer to attend in person in New Orleans or continue learning online, there are registration options to give you the flexibility to choose what is best for you.
The discount deadline for the meeting registration is February 22. The discount deadline for Hands-on Skills Training is March 18.
Registrants can save $200 on registration by booking their hotel through the official housing block. To receive this discount, you must first book a hotel reservation via onPeak or through AUA International Group Housing.
A credit card and AUA ID number are required. Registrants who do not have an AUA ID number may request one at www.AUA2022.org/GetID.
In partnership with onPeak, the AUA has secured hotel rooms at a selection of the best New Orleans hotels, including the Hilton New Orleans Riverside and New Orleans Marriott, the AUA2022 official headquarter hotels.
No matter how you plan to attend AUA2022, you'll have access to more content than ever before focusing on timely topics relevant to you and your practice.
"We have a very dynamic program for the meeting this year," said John Denstedt, MD, FRCSC, FACS, FCAHS, secretary of the AUA and professor of urology at Western University in London, Canada. "We will present cutting-edge material with a focus on new technology and other hot topics in the diagnosis and treatment of urological disorders."
One new format for this year is a session titled, "How I Do It: Common Urological Procedures," which examines four different procedures that urologists should be able to do. During the session, experts will describe the procedures using video examples. "I think it will be of great interest, particularly to community urologists," Dr. Denstedt said.
A popular session from last year will be back again for AUA2022. "When Disaster Strikes: Preventing and Managing Nightmare Cases in Urology" will walk attendees through the potential complications of urological procedures, outlining how to prevent, avoid and manage them if they happen.
"There is a lot of interest in focal therapy for urological cancers, particularly for prostate cancer, and we'll have panel sessions that center on focal therapy," Dr. Denstedt added. "People are always interested in guidelines, so we'll offer some of the latest AUA guideline updates on renal masses, priapism and localized prostate cancer."
Dr. Denstedt said that he, as a "kidney stone guy," is especially excited about programming that focuses on new technology, such as the thulium laser for kidney stone treatment and single-use, disposable ureteroscopes.
He said he is also looking forward to meeting in person for AUA2022.
"We are optimistic and have every hope that we will go ahead in person. It's been two years, and we think a lot of people, both domestically and internationally, are excited about getting back to an in-person meeting," he said. "We've learned there is always some uncertainty these days with COVID-19, but we are feeling optimistic that we'll do that this year."
Visit AUA2022 Daily News Online for more articles.