---
Scientific discovery continues virtually
Don't miss these non-CME sponsored symposia and events.
---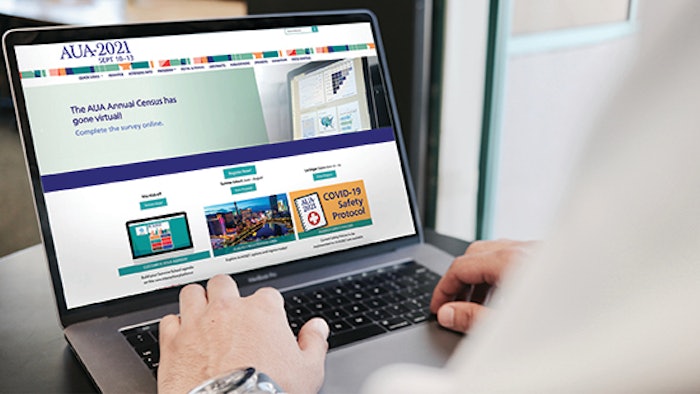 Advancements in the field of urology continue to grow and will be spotlighted throughout the virtual AUA2021 Annual Meeting's Industry Clinical Update (ICU) Theater—the venue for premiere non-CME educational programming that showcases new products, services and research findings—as well as during the Young Urologists Forum and Residents Forum.
Twelve companies will be presenting at this year's ICU Theater. Each will have a 60-minute program to present their cutting-edge developments. Participating companies are listed below, with first-time presenters listed in bold:
"We're very pleased that the vast majority of our in-person programs have decided to stay on for the virtual meeting," said Keith D. Price, CEM, senior manager of sponsorships and exhibits at AUA. "It's important for companies to be able to present their new products, services and research at AUA. It critical to the advancement of urology and, ultimately, to the improvement of patient outcomes."
Topics of discussion will be as varied as the thought leaders presenting. Antares Pharma, for example, plans to highlight clinical data and discuss case studies related to the treatment of nocturia due to nocturnal polyuria. Antares Pharma is one of five newcomers to the 2021 ICU Theater.
Astellas Pharma and Pfizer Oncology will have a non-CME sponsored symposia at the AUA's APP program 12:30 - 1:15 p.m. PDT Sunday, September 12. The focus will be on "Important Evidence-Based Changes in the Metastatic Castration-Sensitive Prostate Cancer Treatment Landscape."
There will also be non-CME industry-sponsored programming available at the Residents Forum and Young Urologists Forum.
Young Urologists Forum – Sponsored by FUJIFILM 
Saturday, September 11
11:30 a.m. – Noon PDT
Topic: Death of the Nuclear Renal Scan: Parenchymal Volume Measurements via Software Analysis and Predicting Renal Function after Kidney Cancer Surgery
Speaker: Professor Steven Campbell, MD, PhD
Residents Forum – Sponsored by Intuitive Surgical 
Sunday, September 12
7:15 – 7:45 a.m. PDT
Topic: Peak Performance: Leveraging the Intuitive Ecosystem to Expand Minimally Invasive Access for Patients
Speaker: Dr. Ryan J. Nelson, Michigan Institute of Urology
Visit AUA2021 Daily News Online for more articles.